2015 - A Year Of Innovation
Posted On: 21st December 2015
2015 – What a year it's been! From our continued improvements in utilising the laser cutting machine to the launch of our brand new ULTI Rack van roof rack, 2015 has been quite the year for us. In this blog we reflect on what has made this a standout year for Van Guard.
January
We undertook to revamp and redecorate our reception area to reflect our ongoing improvements to our working environment. This included a new Van Guard sign designed and built here utilising our in manufacturing expertise & capabilities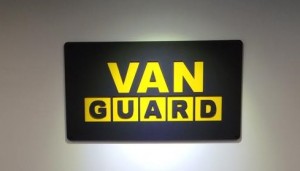 February – Such a busy month!!
When it launched in 2013 the ULTI Bar was an immediate best-seller and continues the trend to this day. With so many ULTI Bars flying off the production line we commissioned a video (premiered at a local cinema to our top distributors) that highlights the process from initial order, through to production and delivery. Watch the video below:
That was not the only video we created in February. Installing roof racks and bars onto your van needs to be done safely and securely and sometimes a walkthrough guide can be quite helpful. With this in mind we secured the services of Roger Bisby (familiar and trusted face of the building trade) who offers his top tips when it comes to installing your van roof racks and bars as well as safely loading and unloading your equipment. Watch the video here:
February was a very exciting and busy month for us as it saw the first distributor day of the year and our official Made in Britain accreditation. We decided to combine the two and held the Made in Britain ceremony in our warehouse alongside all our key distributors. We are very proud of this accreditation and our Made in Britain status. You can find out more about Made in Britain here.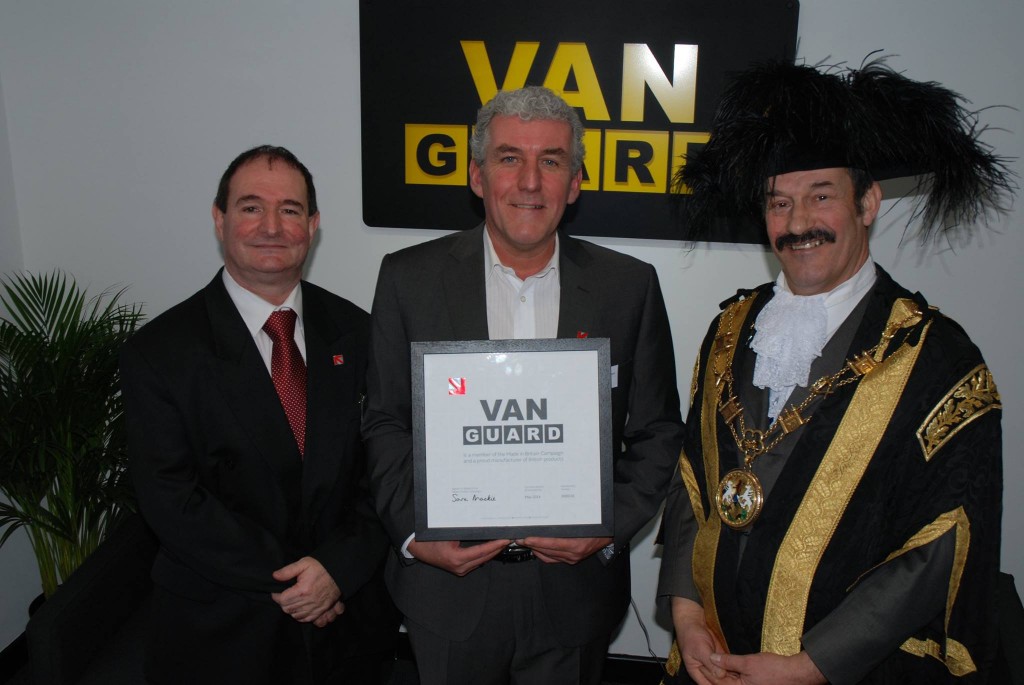 Once again we listened to our customers and the back end of February also saw our New & very much improved packaging for the ULTI Bar. The packaging has been well received across all of our customers and brings it up to the standard of what's inside. Emblazoned with a fantastic design showcasing the made in Britain campaign it also ensures that the end customers receive their goods in tip top condition.

March
Our busiest month EVER. All hands to the pump for what proved to be a fantastic (albeit very busy month). As well as the expected March industry peak, we also saw continued year on year growth, all this being achieved whilst having the pressures of new processes and packaging on the factory floor.
We also rolled out our 100% British point of sale including external signs, stickers, shelf wobblers and brochure holders. It's been great seeing all of these put to use across the country in businesses up and down the land.
March also saw the last product in the Van Guard range being fully re-shored here to the UK underlining our commitment to British manufacturing and the Made in Britain campaign.
April
It's not all about roof racks and van accessories you know! When we can, we are also active in the local community and in April we were delighted to raise and present a cheque to a charity that is close to our heart – The C Group. The C Group based in Lympstone aim to support Royal Marines whose military career has ended prematurely due to injury or are in conditions of need.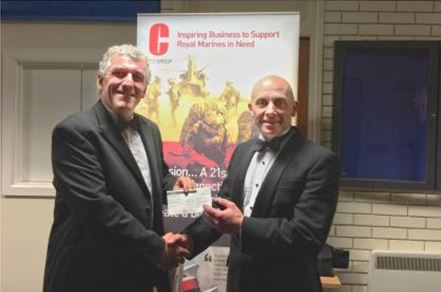 April also saw us win the runner-up award in the Small Business of the Year category at the Exeter Business Awards.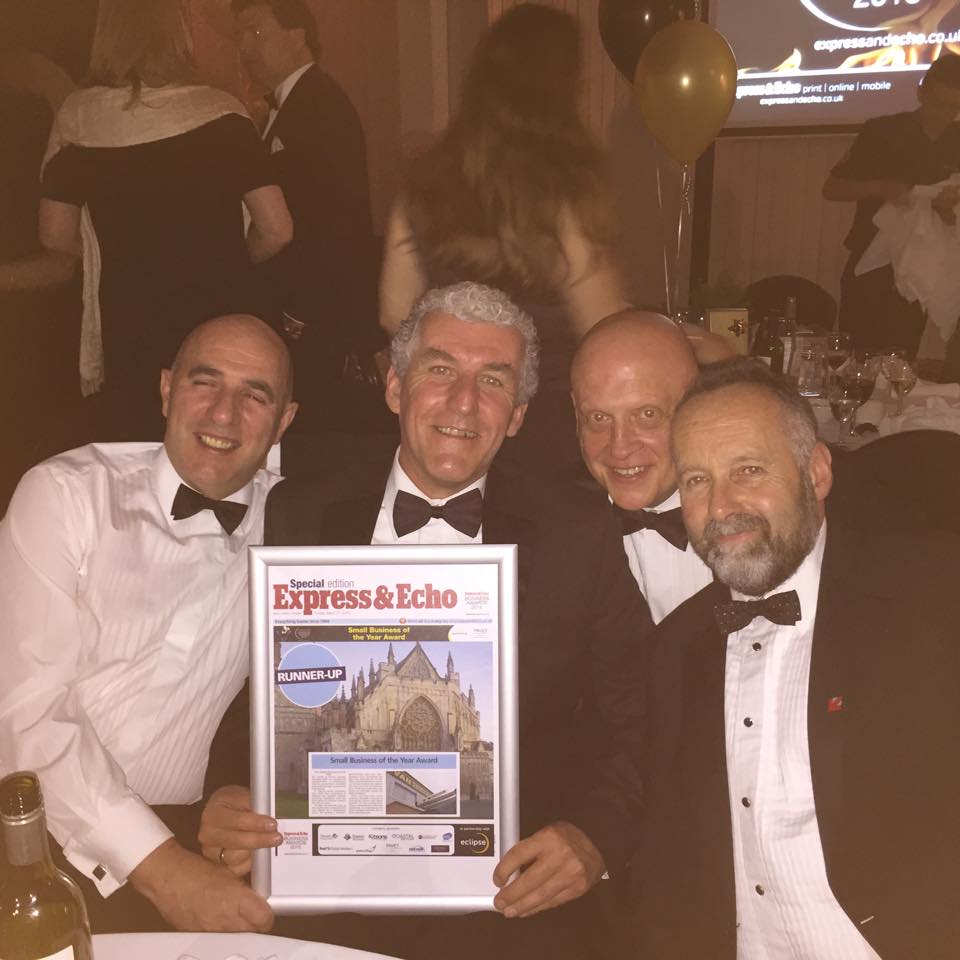 May
Where would we be without family? Here at Van Guard we are not just work colleagues but a big happy and productive family as well (Mark, son of our founder Gerald Land, is our Finance Director). Family is very important to us, which is why we create new pages on our site where you can find out more about each and every one of us that works here. Did you know that Andy our Sales & Marketing Director was a contestant on MasterChef?
June
In June, our innovation continued with the launch of our all new van Tool Store. Available in three sizes, the Tool Store is made from strong, durable galvanised steel and is perfect for storing your valuable tools.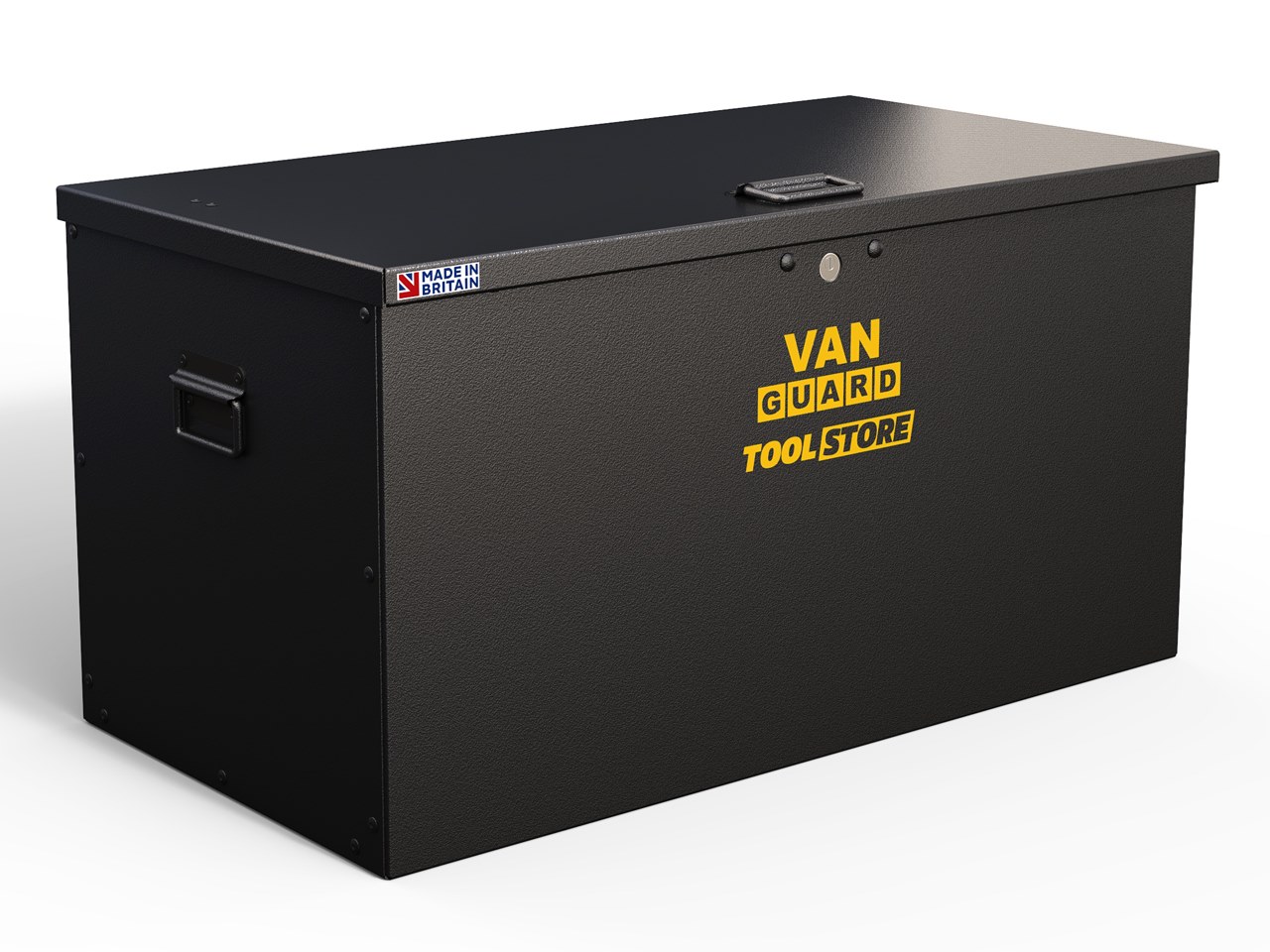 July
July was a sad time for all of us as after 27 years of service, Phil Tasker, our workshop supervisor hung up his tools and walked off into the life of retirement. Which we know he is enjoying immensely. Len Stocker took over from Phil in what is a very demanding and changing role at a very important time for the business.
July also saw Ashley Pym join us in key role of Production Controller. Since joining Ashley has worked tirelessly to improve our production processes and these changes have proved to be invaluable in the ensuing months.
August/September
Our green credentials took a further step forward with the installation of a roof-mounted solar PV system.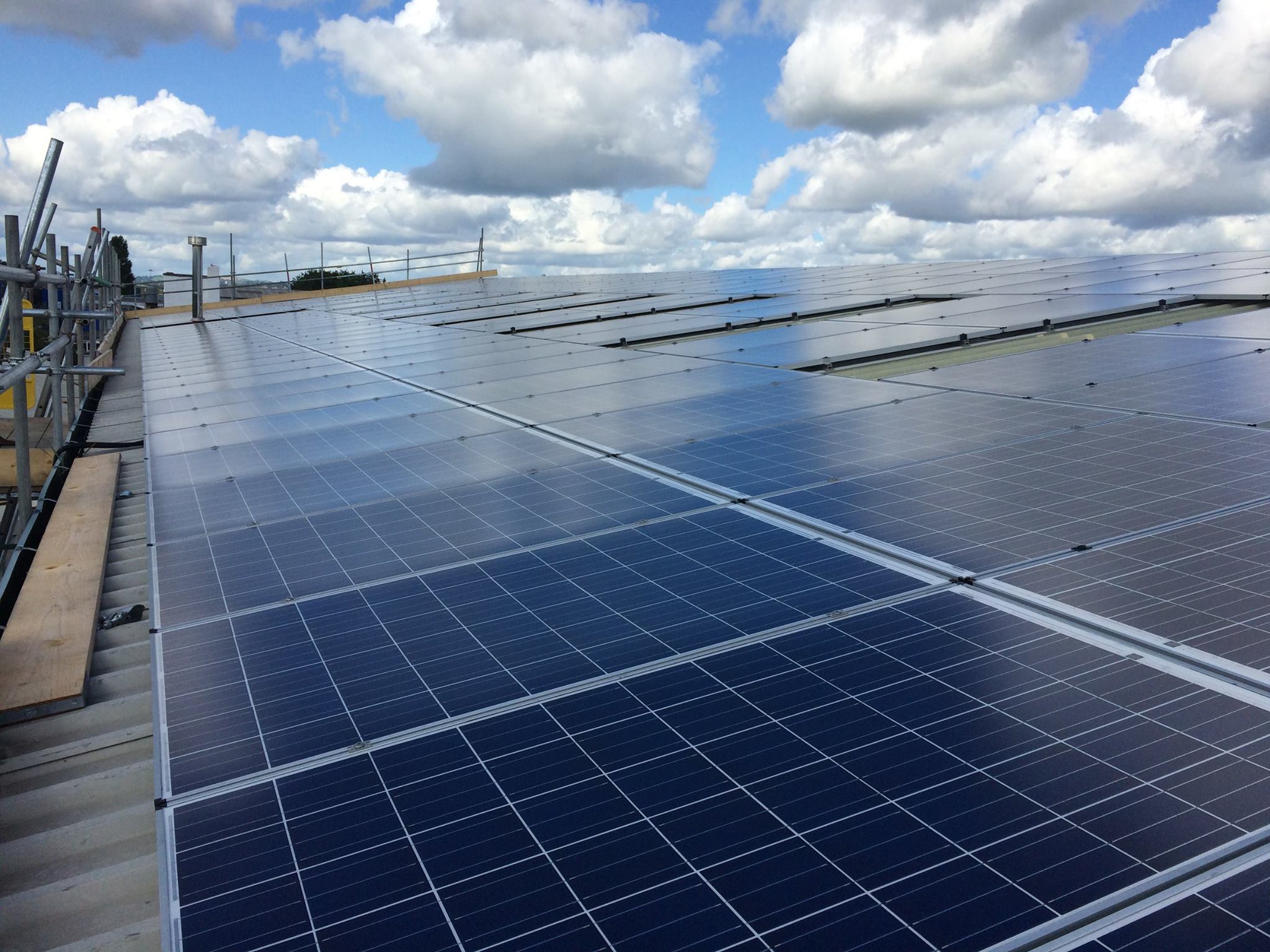 August also saw the happy return of Laura Woodward to our customer services team following her maternity leave, but also at the same time it saw the sad departure of Jess who stepped into the role seamlessly as cover for Laura.
September saw yet another addition to the growing Van Guard family with the addition of Ray Gillson in the hugely important role of Finance Controller.
October/November
A whirl wind of a few months! With the success of the ULTI Bar it was time to turn our attention and innovation to redesigning, manufacturing and renaming the Maxrack Gallery Rack. The end result... The ULTI Rack.
The ULTI Rack was first showcased to our top distributors at another fantastic day held at the Jaguar plant in Birmingham. It was the perfect setting, showcasing this (our best ever product) in a fitting location that also champions quality and British manufacturing.
The ULTI Rack is a revolution for roof racks, not just because it is 37% lighter than other racks and can be fitted by one person, but for a whole number of reasons all of which you can view here.
We are so proud of our latest creation that throughout October and a good deal of November we took the ULTI Rack on the road in our custom branded van (see image) and visited a number of our key distributors throughout the country. Find out more about how the tour kicked off here and you can read about the complete tour as well as what Andy and Chris got up to on their travels via our blog: https://van-guard.co.uk/news-blog/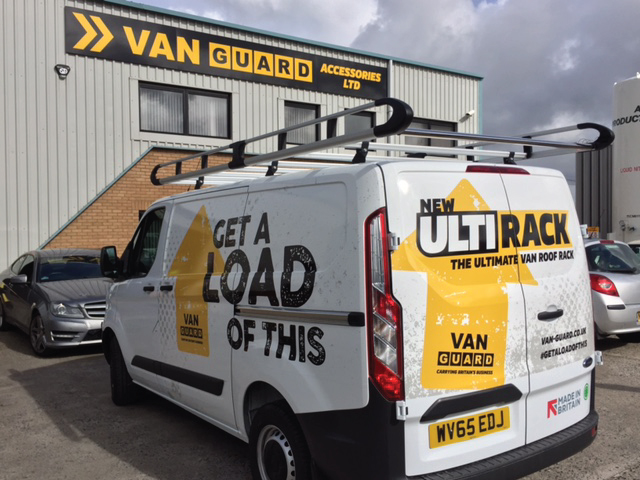 December
As if we didn't have enough on our plate this year to keep us busy the last few working days in December saw the launch of our new highly professional website. This has been a real labour of love for both John Land & Jocelyn Wood in our marketing department who have worked closely with the skilled team at Chalk & Ward to produce a visually excellent website which is also great to navigate. Another great achievement to be proud of.
What a year 2015 has been! With 2016 fast approaching we have some exciting announcements in the pipeline that we can't wait to share with you. But until then we would like to thank all our distributors, suppliers and customers for making 2015 a year we won't forget.
So this is Christmas…… & ……. What have you done? …… Here at Van Guard we've done quite a lot!
Thank you, Merry Christmas and a Happy New Year.