Alan Lewis
Workshop Engineer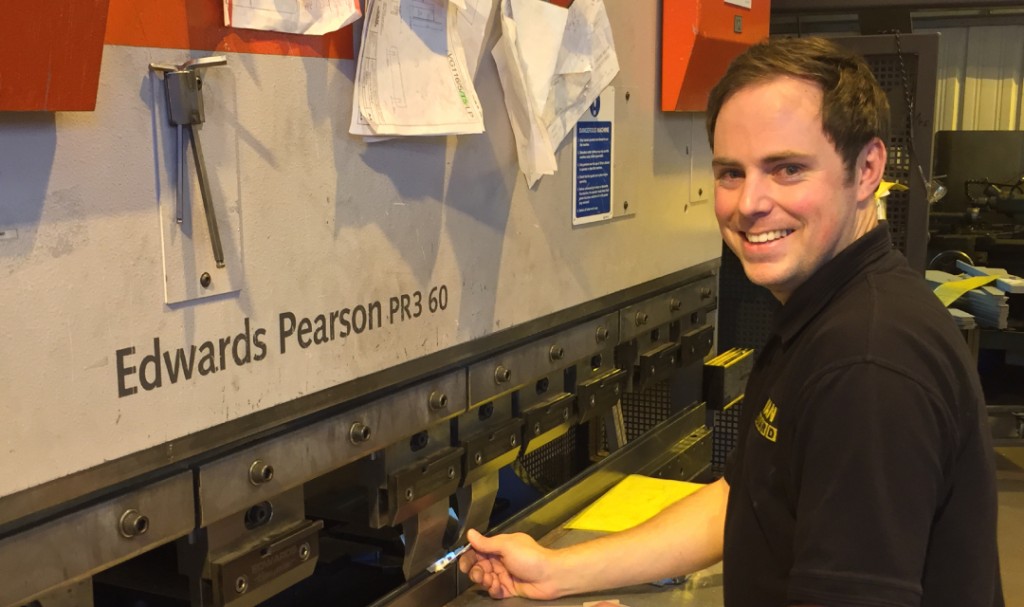 What is your role at Van Guard?

I'm a machine operator, so I work on the new fiber laser cutter and support colleagues on the press brakes.
How long have you worked for Van Guard?

Seven years.
How did you first get introduced to Van Guard?

A friend got a job at Van Guard.
Why Exeter?

I'm originally from Exmouth but now live in Sidmouth. I recently got married.
Have you ever considered a different career?

No. It's rewarding transforming something flat to a 3D model.
What do you enjoy about working for Van Guard?

It's a really nice place to work, with lovely people. I also enjoy the experience on the machines and working in the production area. Although we are serious about our roles, we are still able to chat while doing it.
I enjoy seeing a flat sheet of metal turning into a product. The best part is being able to watch the laser doing its thing. The possibilities are endless - it can do any shape and form. I can't wait to find out what we can create with it. The new machinery may be using advanced technology, but is quite easy to use because it is a Windows-based system and very user friendly.
What's your favourite Van Guard product?

The ULTI Bar for its sleek design.
What do you think is the secret to Van Guard's success?

Made in Britain. I think it is important not to be buying stuff in from abroad – we can take, fulfill and dispatch an order swiftly and without fuss to save on any costly raw materials. We can take an order starting from nothing, make it, paint it and pack it ready for dispatch for next day delivery.
How would your colleagues describe you?

A friendly co-operative person and if given a task put head down and not stop until finished.
What's your dream car?

I don't have a dream car but would really like an Audi A3 or Volkswagen Golf.
Which sports team do you support?

I generally follow cycling and kite surfing.
What is your favourite TV programme?

Game of Thrones. It's just so addictive.
What would your super power be and why?

To be able to fly to travel the world.
Do you have any hobbies?

I'm an amateur photographer, so enjoy taking general wildlife shots, but have also photographed weddings. I have even had some of my kite surfing photos in magazines – it's a really nice hobby.
I also enjoy off road mountain biking and a variety of kite sports including kite surfing.