Andy Woodward
Sales & Marketing Director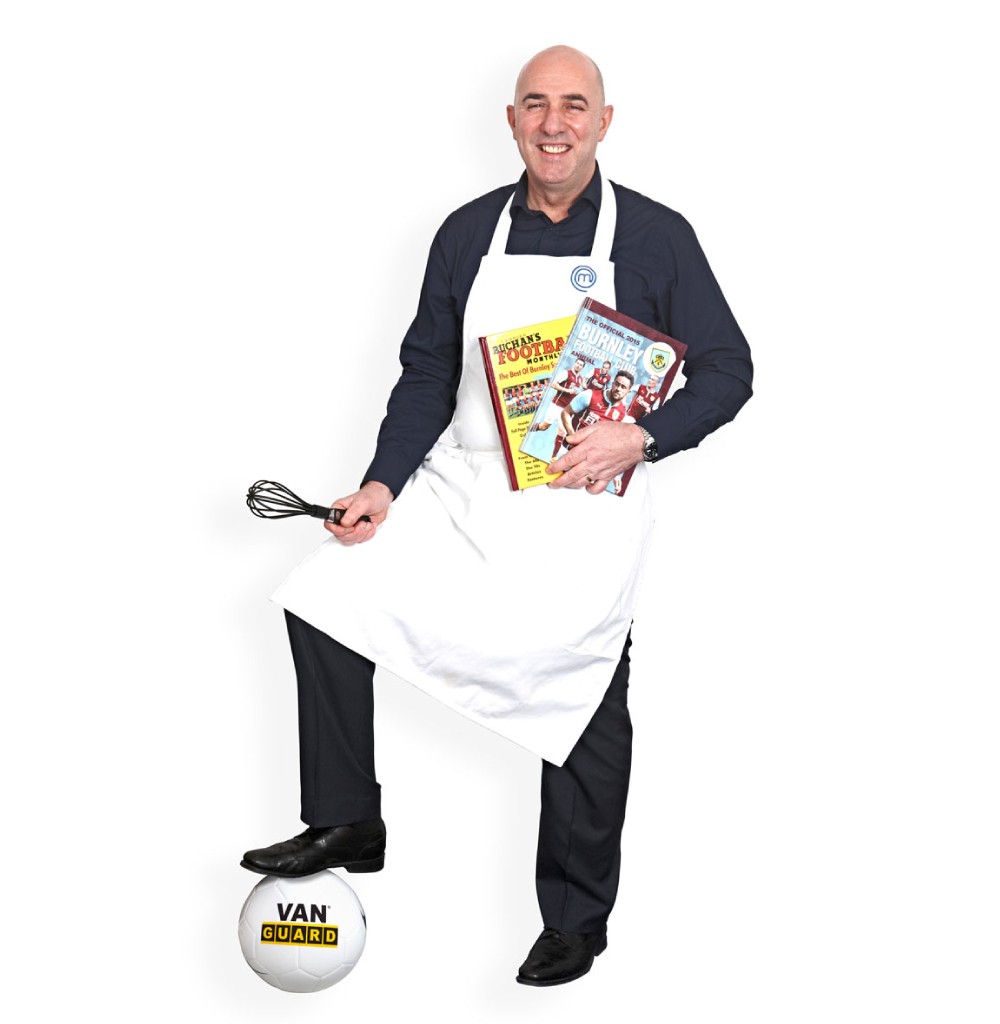 What role do you play at Van Guard?

I'm the Sales and Marketing Director, responsible for the sales and marketing operation. I came in to the business as National Sales Manager and was promoted in December 2013 so I must have been doing something right!
How long have you worked for Van Guard?

I joined in May 2012.
Did you ever consider a different career path?

I started my career path in the exciting world of Local Government. After 8 years I felt like I was dying a slow death. Someone suggested I would do well in sales presumably on the back of my being a mouthy bugger but they were right and I have never looked back.
What's the best thing about working at Van Guard?

Van Guard is an established family firm of long standing who have always been nice to work for and to deal with. I am most pleased about the fact that we have managed to fight back after the recession and get the company back on track whilst still winning plaudits for being nice people to do business with and for excellent customer service. Isn't that what it is all about?
What does the new Bystronic laser cutter mean to the business?

Our investment in the new Bystronic machinery basically sets the scene for the next 10 to 15 years, bringing our machinery up to date at the same time as providing us with the flexibility to look at different directions to lead the company in if they are commercially viable. When we reach full capacity on Van Guard products, we can then look to take on subcontract work.
The ability to turn the lights out at 6pm, go home for the night in the knowledge that the machinery is working through the night increases productivity.
What exciting plans does Van Guard have for the months ahead?

The final quarter of 2015 was such a rush of adrenalin for the Sales & Marketing Team with the launch of our new ULTI Rack and the implementation of our new website. However as always in sales it is a case of well done but what's next? 2015 very much established that we are now THE Company in this industry setting the pace so we have a tough act to follow. That though is what my team thrive on and we do have lots planned for 2016 but as we have to establish the aforementioned new initiatives they won't be out in the first quarter!!!
How would your colleagues describe you?

Outgoing, hopefully easy to get on with and a football & food mad geezer.
Why Exeter?

I was born and brought up in a smoky little pothole in Lancashire called Burnley. I moved to Yeovil in Somerset 33 years ago for a promotion and am now firmly committed to living in The West Country. I have two kids that have just finished university and a stepson.
What's your favourite Van Guard product?

It is well documented how much I love ULTI Bar and that will always be my first love BUT the ULTI Rack has just blown me away completely and is now very much my favourite product. It has to be! To bring in to the market place such an innovative product that looks so good, is priced so well and has been so well received with not one negative, has to be a salesman's dream. Add to that the fact that it is flat packed and easy to store and transport and then being so easy and quick to fit, and you can see why ULTI Rack is very much my favourite Van Guard product.
What's your dream car?

VW Camper mark one split screen.
Which sports team do you support?

Burnley FC.
Favourite TV programme of all time?

MasterChef - (One of Andy's claims to fame was reaching the quarter-final of MasterChef - so he knows exactly what it is like for contestants in the heat of the kitchen).
What would your super power be and why?

To be able to be invisible as I am better looking when I am invisible!!!