Ashley Pym
Production Manager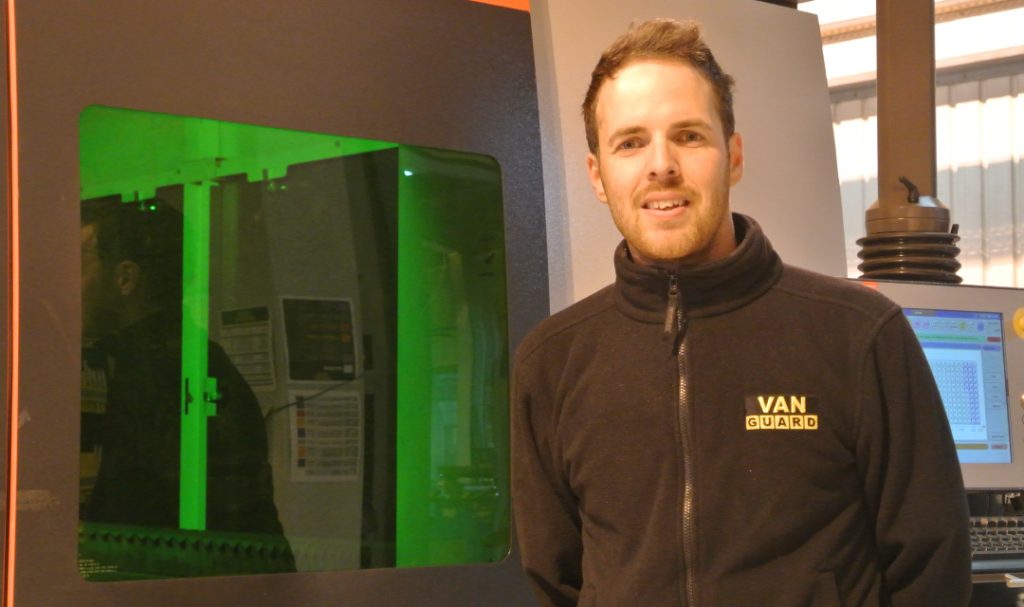 What role do you play at Van Guard?

The title of Production Controller does not exactly give you full picture but the main role is to help towards keeping the engine room running efficiently. Improve overall systems and procedures to cope with the rapid growth and demand of Van Guard products.
What's your favourite Van Guard product?

Pipe Carrier – previously working in heating installation industry I know the importance of these and its great Van Guard can offer bespoke lengths.
What do you love most about working for Van Guard?

The overall drive of the company and the huge potential it has for growth, along with an enjoyable working environment and work colleagues (who can't quite beat me at the Foot Golf.)
What are your aspirations for Van Guard?

I have always been a key part in companies that have grown massively and personally enjoyed the challenges that brings. I hope Van Guard follows in the same path with me being a core part.
What wisdom would you give to your teenage self?

Invest your money in property!!! Not gadgets… apart from that do not change a thing.
What would you bring to a Desert Island?

My sand iron… as I would soon improve my handicap by a few when I got off.
What would you never travel without?

My wallet and passport as I would be going nowhere.
How do you prefer to relax?

Golf, Golf, Golf, although I would say it's testing rather than relaxing at times.
What food can you never resist?

Sweets all the way for me especially fizzy bubble-gum bottles, I could eat a roast dinner every day as well.
What do you wish had never been invented?

Smart phones, as its turning us in to really unsociable people.
Who would you like to cook for you?

I would like the experience of Heston Blumenthal's weird and wonderful creations.
What would be your favourite film, book, song, gadget super hero…. in the last 40 years?

The Hurricane, Stevie G's Autobiography, Hero – Foo Fighters, iPad, Superman.
What iconic news event stands out for you in the last 40 years?

9/11 – for the wrong reasons.