Barry Woodward
Co-Owner & Managing Director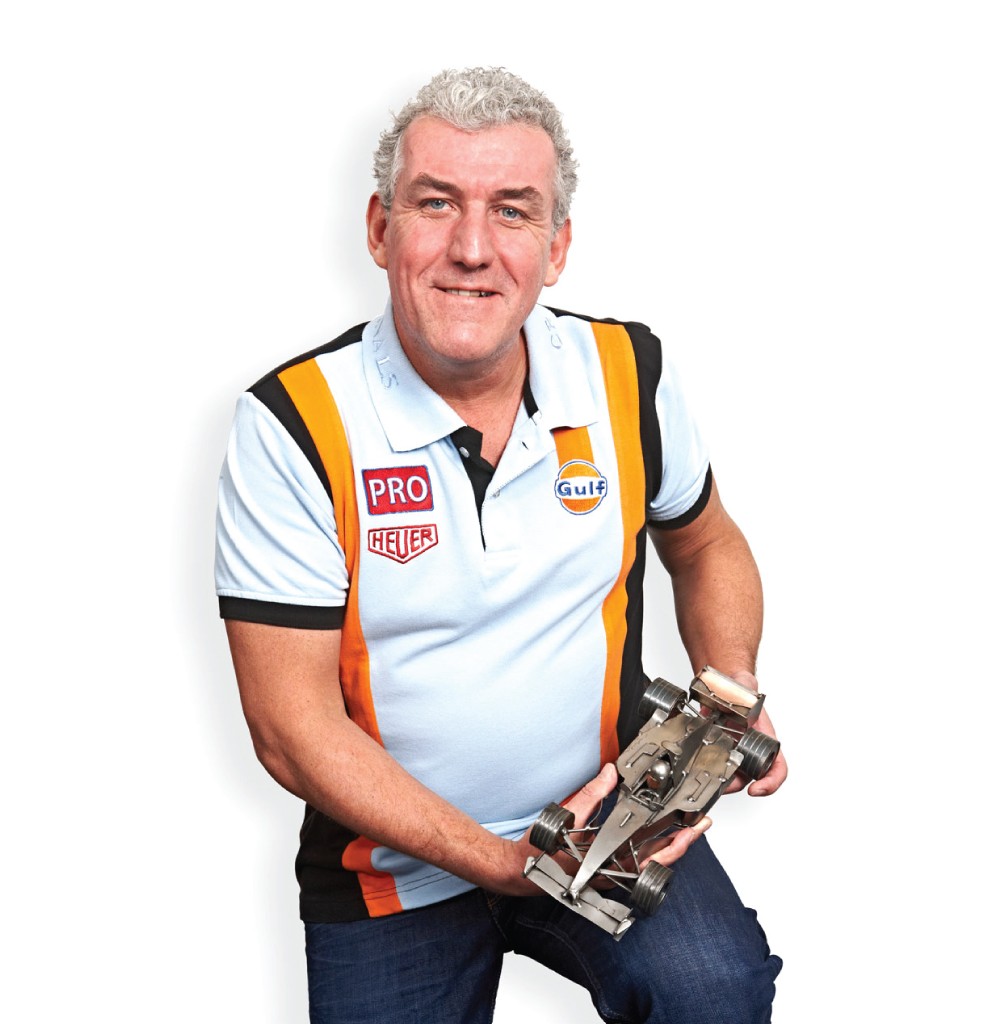 How long have you worked for Van Guard?

34 years.
How did you first come to work for Van Guard?

In 1979, I was half way through my apprenticeship for an engineering firm in Exeter when I was made redundant. As I had no alternative job to go to, the industrial training board employed me for six months to go to college. While there, I was fortunate that Gerry Land approached the College looking for apprentices at that exact same time and that he chose to take me on.
What's the best thing about working at Van Guard?

It's definitely the ethos – the fact that we offer good customer service backed up by excellent manufacturing and vision for the future. We are also skilled at forecasting and achieving results.
What do you think is the secret of Van Guard's success?

Personnel play a vital role in Van Guard's success. Along with a lot of other things we do, it has become more important that we put the right level of resources to our operation to achieve results.
If I had to pin it down to three key factors, I would say accurate forecasting, innovative product design and getting the right people in the right position within the organisation.
Where would you like to see the company in 10 year's time?

This is a family-owned company and I would expect that to continue. I would hope we would still be carrying on our company ethos and constantly evolving as an industry.
So what's so special about your new Bystronic machinery?

Our new laser cutting BySprint machine gives us the ability to future-proof our business. We now have increased capability and capacity.
In essence, it means we can continue to be a UK manufacturer and compete with the best of the overseas-produced products.
What does the Made in Britain mean to Van Guard?

We are very proud to bear the Made in Britain marque. It's certainly not an easy process, but it means that we have control over our own products and so we can adapt to the changing market trends at the drop of a hat.
How would your colleagues describe you?

I would like to think they would say I am determined, focused and thoughtful.
Why Exeter?

For me it's all about family – four generations of my family live in the area and I have just become a Grandfather for first time.
What's your favourite Van Guard product?

I would have to say the ULTI Bar, because it signifies the culmination of 20 years' experience making van roof systems here in Britain, which has helped us to design, manufacture and deliver what has been rated as the best van roof bar in the market. This is helping to define the changes taking place here at Van Guard. In recent years we have had to adapt to a changing marketplace and along with this, our ULTI Bar has continued to redefine excellence in a competitive market.
What does the Made in Britain marque mean to Van Guard?

In my lifetime, people's attitudes to UK manufacturing have completely changed. Once, many years ago, Made in Britain meant inferior quality, but now Made in Britain equals the best quality. We believe our high quality products have contributed to a rising demand from our customers to retain production in the UK. We continue to be driven by top-notch design as well as market forces.
We brought back plastic from China to our UK production due to customer demand. Making our own plastic parts means we retain control here and even have less impact on the environment. Decisions like this highlight the standard of British manufacturing, leading to increased demand of all things 'Made in Britain'.
What's your dream car?

Jaguar XJ150.
Which sports team do you support?

Exeter Chiefs and England Rugby.
Favourite TV programme of all time?

Boys from the Black Stuff.
Do you have any hobbies?

Gym, swimming, watching sport and cooking.
What would your super power be and why?

Time travel - I'd love to travel back in time to the 1940s and do my bit in the war, preferably without getting killed or you would not be reading this!