Chris Angel
National Sales Manager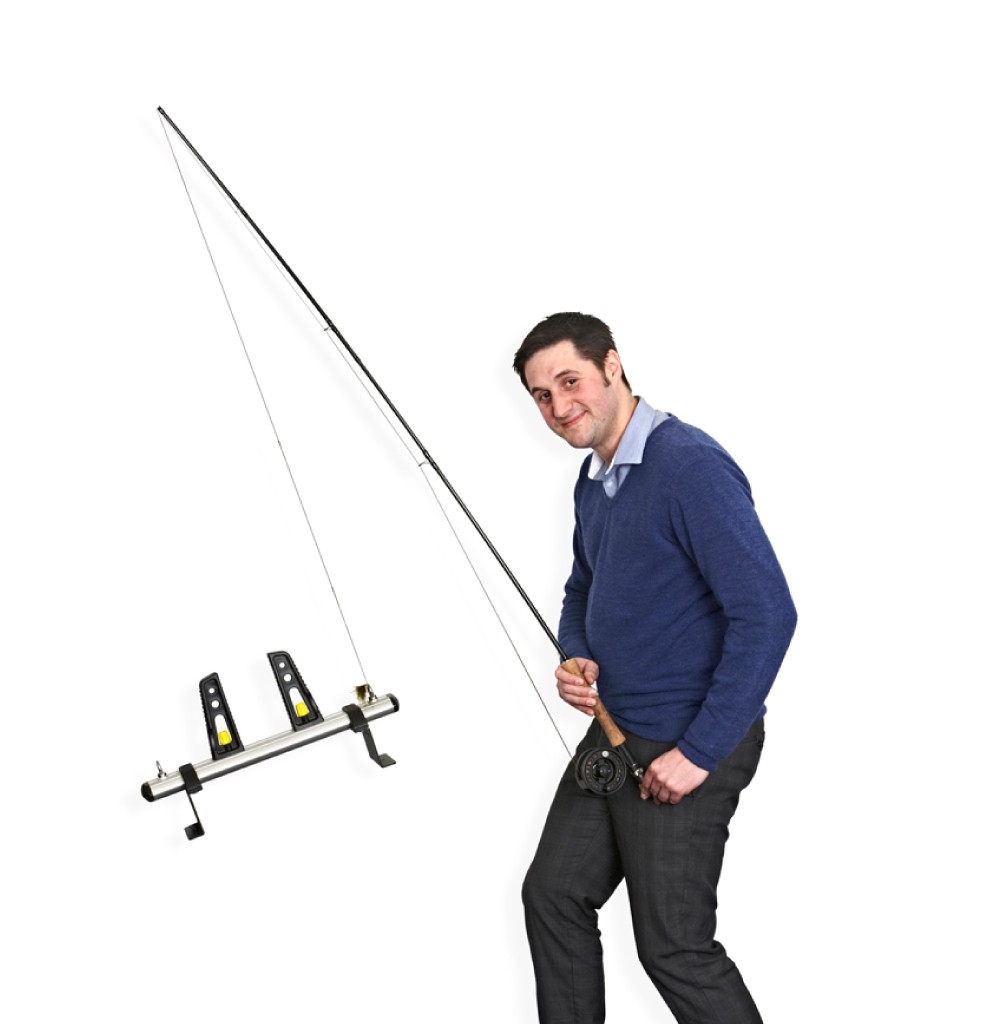 What is your role at Van Guard?

I'm the UK sales account manager, traveling across the UK to promote Van Guard products and reaffirm the good relationship we already have. I visit our distributors, sometimes seeing 24 to 30 distributors a month, and even revisiting them within the month if necessary.
How long have you worked for Van Guard?

About 6 or 7 months – but I felt at home within two days of arriving. I've worked with Andy (Woodward) before and have been made to feel very much part of the team.
Where does the job take you?

Everywhere really, from Land's End to Scotland. We also had a visit from a company in Europe, so quite possibly I will also travel abroad at some point too. We have a quality brand. Made in Britain is seen as being a good quality asset.
What are your aspirations?

To be MD – or at least a core part of this business moving forward in years to come. I want Van Guard to be the best at what we do and make us the number one company in Britain. Oh and I'd like to grow the company tenfold in sales revenue.
What are you looking forward to?

Building on and strengthening our brand and reinforcing all the hard work that has been done over the last 12 months. I'd like Van Guard to continue to strengthen our position in the marketplace – and with our Made in Britain accreditation I am certain we will get bigger and better.
How would your colleagues describe you?

Fun but hardworking, and when it matters very sensible.
Why Exeter?

I was born in Bath but moved to live in Drewsteignton – where I live with my other half Amanda and two puppy dogs – it's ideally located in Dartmoor National Park but easily accessible to Exeter.
What do you enjoy about working for Van Guard?

The people – it feels like a nice, big professional family. It somehow feels more passionate and grounded because it's a family-run firm.
What's your favourite Van Guard product?

I love the ULTI Bar because it is spot on both in terms of being a great product and we are able to offer it to customers at a great price.
What's your dream car?

A fully kitted-out Land Rover Defender.
Which sports team do you support?

Tottenham Hotspur.
What would your super power be and why?

Being able to run really fast!