John Land
Sales & Marketing Executive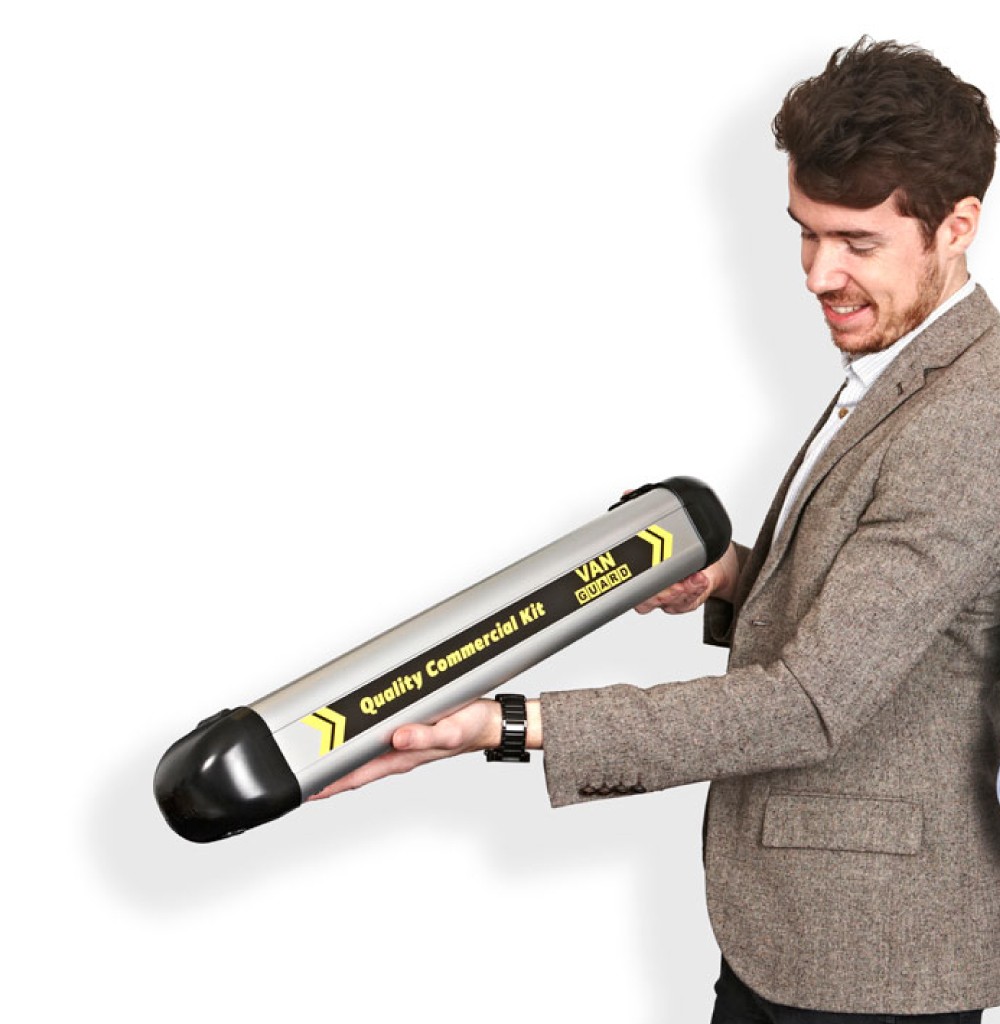 What is your role at Van Guard?

I am jack of all trades really – my job title is Sales & Marketing Executive, but I am also a team leader for the sales team. I do a bit of everything.
How long have you worked for Van Guard?

I have worked for Van Guard for about six and a half years.
Have you ever considered an alternative career path?

No, I joined the company straight from sixth form. Although the company was founded by my Grandfather, and has now passed on to my Father, I have never taken for granted that there would be a position open for me. However, when I was in my sixth form the position of marketing assistant did become available. I remember coming to Dad's office as a child, and now I work here too – it really is a proper family business.
What changes have you seen?

Plenty! As a kid I saw all the old factory elements – the enclosed and dark, old-fashioned factory environment, which was very cold. Then I saw the new building going up and have watched over the years as we have changed the way we work as a business, manufacturing quality products that over time and with each amendment have got better and better.
What do you enjoy about working for Van Guard?

There's great team morale here and a good working environment. We're going through an exciting time, with the launch this year of the ULTI Bar and other products in development. We are also constantly investing in machinery and marketing – in essence it's a pleasure to be involved in making Van Guard a success.
What's your favourite Van Guard product?

The ULTI Bar - we have been through three evolutions of the bar and I believe we have managed to produce the best van bar out there at the moment. We have moved with market place and taken it by storm.
How would your colleagues describe you?

Hard-working, dedicated and passionate. I think they would say that I care about seeing things through to the very end and am very creative. I am also ready and able to learn new skills.
Why Exeter?

I grew up in Exmouth and our strong family network has meant I have never moved far away. I now live close by in Budleigh.
What's your dream car?

I'm actually not that much of a car fanatic, so it would have to be very reliable for getting you from A to B.
Which sports team do you support?

Chelsea FC.
What would your super power be and why?

Being able to teleport. I've been fortunate to travel around the world, so I would love to click my fingers and find myself on the other side of the world, enjoying the sights and sounds.