Leigh Andrews
Operations Manager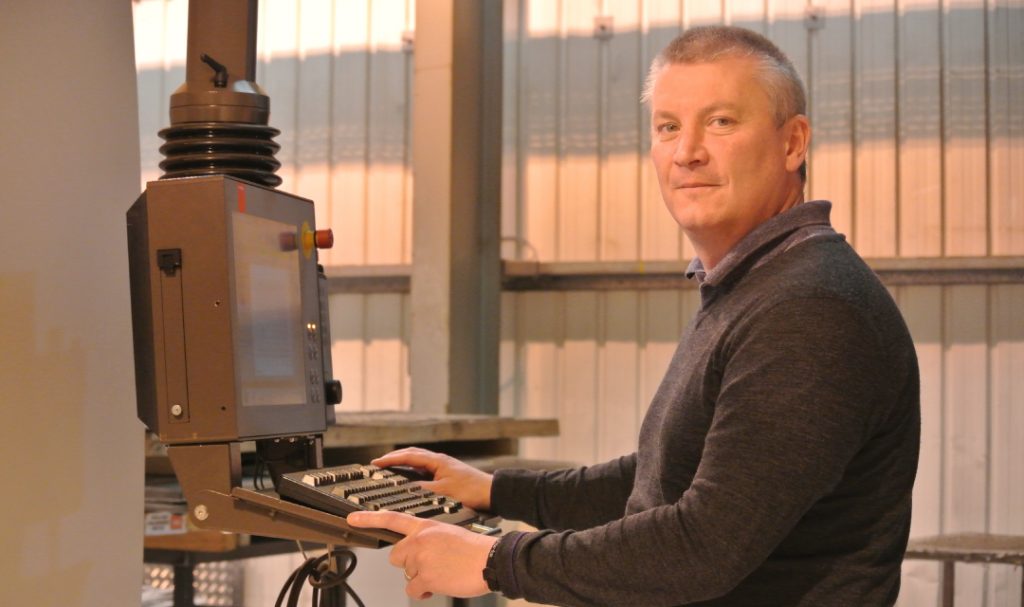 What role do you play at Van Guard?

Operations Manager - Oversee the day to day running of the site and facilities.
What's your favourite Van Guard product?

Currently the ULTI Bar, as it is simple in its design, but practical in its use. Also the new ones in the pipeline!
What do you love most about working for Van Guard?

I love the team spirit and the fact that this is a company that has the passion about what it makes and how it is made. It is not often that you get those factors in a company and that is why Van Guard will continue to grow in the market place for sure.
What are your aspirations for Van Guard?

It is my goal to ensure that Van Guard is the number one choice of every van owner, because of the quality of the products and the range of the portfolio Van Guard have, it becomes the go to brand.
What wisdom would you give to your teenage self?

Look after your health.
Set boundaries — work, family, and friendships.
Don't be afraid to fail, it not fatal; it's a learning process.
What would you bring to a Desert Island?

Chocolate.
Solar power systems, lights, etc.
Matches.
What would you never travel without?

Passport, as you wouldn't get far without it!
How do you prefer to relax?

Time with the family, out in the fresh air, being active.
What food can you never resist?

Milk chocolate.
What do you wish had never been invented?

Reality TV & Candy Crush.
Who would you like to cook for you?

Heston Blumenthal.
What would be your favourite film, book, song, gadget super hero…. in the last 40 years?

Film: - Black Hawk Down.
Book: - The Da Vinci Code.
Song: - Fix You by Coldplay.
Gadget: - iPhone.
Super Hero: - Wolverine.
What iconic news event stands out for you in the last 40 years?

The Internet, makes things faster in every way.