Mark Land
Co-Owner & Chairman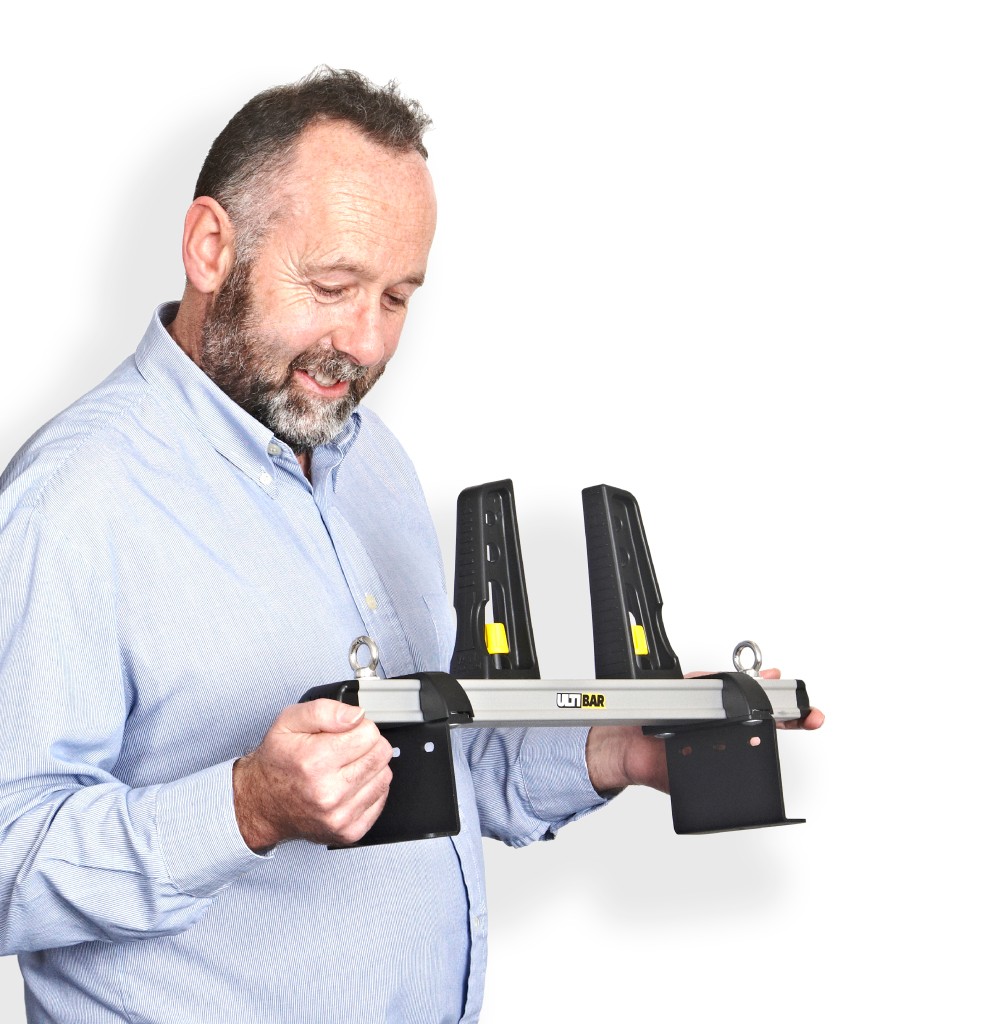 How long have you been the owner of Van Guard?

It's difficult to pinpoint the exact time. It was sometime in the 90's
Can you tell the story of how Van Guard was founded by your father?

In the mid to late 60s, my Father was working as an engineer, where the Flybe building now stands. He was skilled at working with sheet metal and so started working in the evenings and soon established there was enough demand for his work. It was not long before he was doing well enough to start up his own company, L&P Engineering, working with a partner, Colin Pugh. The company soon took off and went from strength to strength.
After a few years, Gerry decided to set up on his own and GK Land Engineering was formed – just across the road from Van Guard's current site, which was put up during the war. However, in the mid-70s a building became available on the Exeter airport industrial estate, and this is where Van Guard has operated from ever since.
How do you get involved in the business?

I used to work up here during school holidays. After school I did a business studies course in Plymouth, part of which involved a year's work experience, which I was doing at one of our customers' offices. However, following a car crash I had to pull out of my course as I had missed too much to catch up on. I started work with my Father, but I remember him being very disappointed and did not go easy on me – giving me all the tough jobs he could find. I set my hand to everything, and started helping the lady who did our accounts at the time. Gradually my Father was won round and I worked my way up from there.
What do you think is the secret to Van Guard's success?

We have always stayed very grounded, remembering who we are and where we are in good times and tough times. We've never grown too quickly – we've seen steady growth, a little bit cautious at times, but the fact that we have not expanded too quickly means we survived the recession where others failed and are in prime position to achieve our goals for the future.
We enjoyed some very successful years doing work for British Aerospace – easy work for us but very lucrative. We took the decision to change the company name from GK Land to Van Guard in the early 90s, when the production of our Van Guard products changed from being a sideline and became the focus of our operation. To retain the heritage of the original company, GK Land is still the name of our holding company.
Why has Van Guard recently invested in a new brake press and laser cutting machinery?

We are investing in the future of Van Guard. We had been thinking about this important decision for a few years, but it got to the stage that we just couldn't afford to sit and think about things any longer. We have to move forward. A change of bank to Natwest gave us the confidence to borrow money and the knowledge of grants that might be available to businesses such as ours and so we are delighted to have this new equipment that is set to transform our production levels.
What does the Made in Britain mean to Van Guard?

We're all very proud to be one of the dwindling breed of British manufacturers – so many companies are getting things done in China but it is important to us as a business and to our customers that we always have and hopefully always will make everything here in Exeter in the South West of England.