Ray Gillson
Financial Controller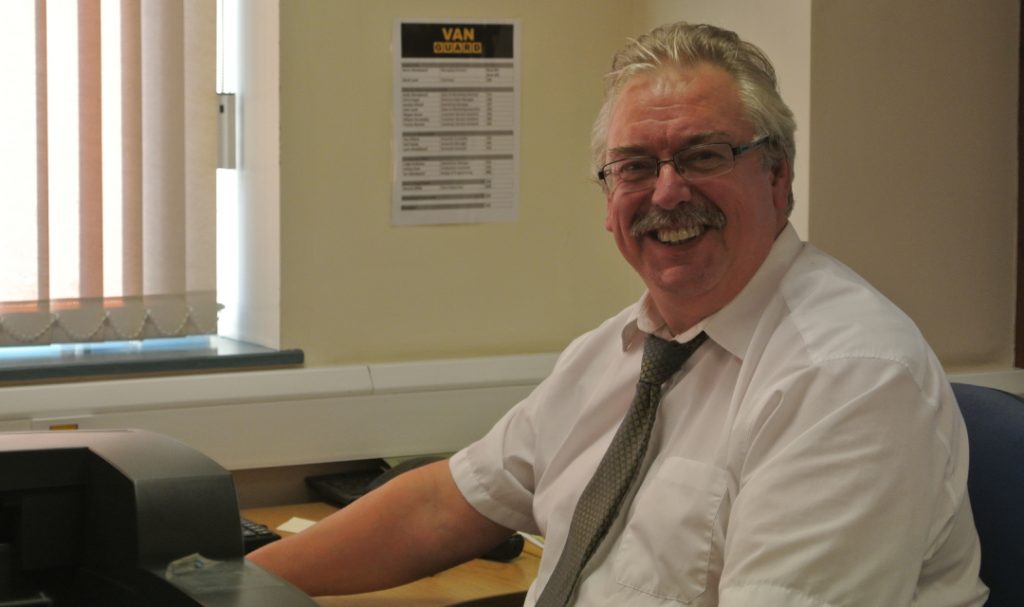 What role do you play at Van Guard?

Financial Controller! Realistically, it is to ensure the smooth running of the financial side of the company.
What's your favourite Van Guard product?

ULTI Rack – it was developed just as I joined, and was a good example of R&D in practice.
What do you love most about working for Van Guard?

I like the people, all my work colleagues.
What wisdom would you give to your teenage self?

Avoid Accountancy!!!
What would you bring to a Desert Island?

The cat – Misty (Shh, don't tell my wife.)
What would you never travel without?

Credit card.
How do you prefer to relax?

I am a couch potato. Having said that, I do enjoy spending time with my grandchildren aged 3 and 2.
What food can you never resist?

Maltesers! The cat likes them too.
What do you wish had never been invented?

Emmerdale Farm and Coronation Street.
Who would you like to cook for you?

Gino D'Acampo.
What would be your favourite film in the last 40 years?

It has to be Gladiator with Russell Crowe.
What iconic news event stands out for you in the last 40 years?

The moon landing – we were kept back at school to watch it. And the Falklands War. Some of my mates went out there.