CV Show - Meet the Van Guard Team
Posted On: 21st April 2017
Part of our debut at the CV Show is to meet the illustrious team that lead and form Van Guard.
Meet the Sales Team
So, stepping up first, our sales team led by Sales & Marketing Director, Andy Woodward, supported by our National Sales Manager, Chris Angel.
Andy is coming up to his 5th anniversary with the company.  He was instrumental in bringing about the ULTI Bar; his favourite product until the ULTI Rack came along.  (I thought parents weren't meant to have favourites…)  Anyway, Andy can't wait to meet you to tell you all about us and our fabulous products.  Once that's covered, his favourite topics of conversation are cooking (he was a quarter finalist on MasterChef) and football (Burnley – well you can't have it all!)  Oh… how much time do you have?
Chris is an angel (see what we did there…)  He's been a great addition to the company, not least for his starring roles in our Christmas cards and videos.  Chris's passions are also football, sport generally, fishing, and his dogs - Hector and Woody.
[caption id="attachment_436" align="aligncenter" width="640"]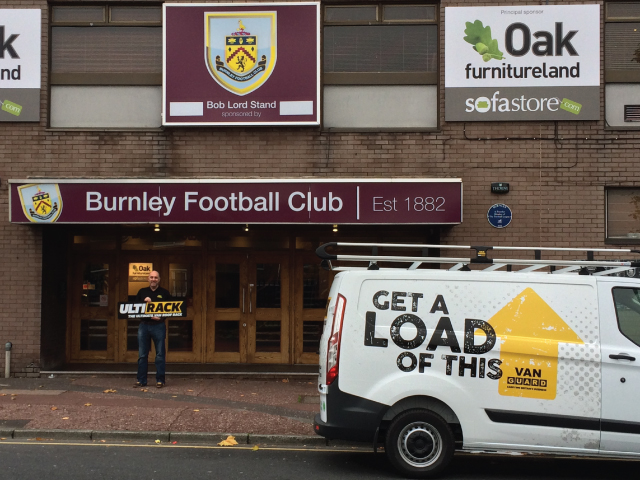 Andy at his beloved Burnley FC[/caption] [caption id="attachment_474" align="aligncenter" width="640"]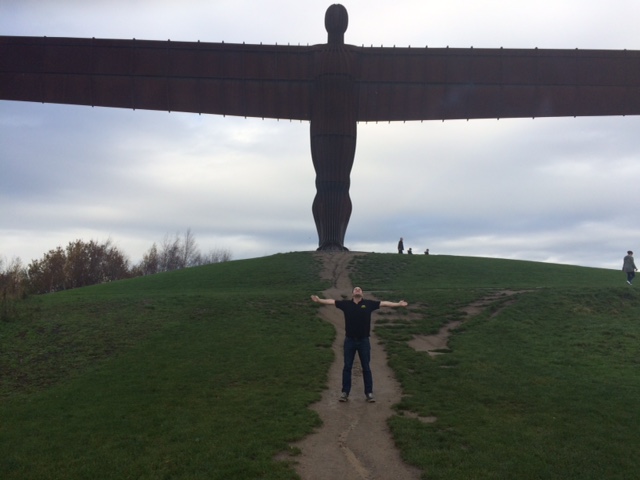 Our Angel of the South[/caption]
Meet the Operation Manager
Step up Leigh Andrews - our new dynamic Operations Manager. He only joined us in July but my goodness me, does he know his stuff, and is already enhancing our fabulous products and processes. Ably assisted by Ash, Ian, Damon, Len, Rod and all the other great guys on the factory floor, we know our products are well produced and fully able to support our Made in Britain prowess. Leigh will be on the stand to chat about our thoughtful designs, production processes, crash testing and new products in the pipeline.
[caption id="attachment_947" align="aligncenter" width="640"]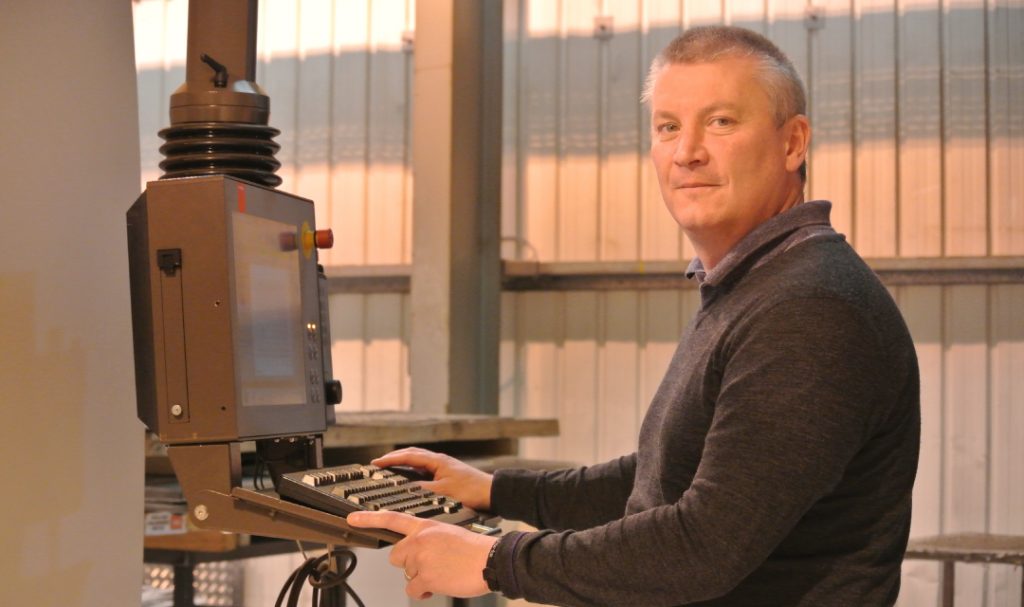 Strike a pose, Leigh[/caption]
Meet the Marketing Team
How about meeting the guys who arranged the stand for the CV Show, the graphics, the leaflets, the displays, the videos… John Land and Jocelyn Wood. We've got it all going on here.
We're passionate about what we do; promoting what we consider to be the best van kit in Britain. It's would be hard not to be enthusiastic. Our ULTI Rack has won an award for innovation. Our ULTI Bars have been voted the best van roof bar in the market in 2014 by professional tradesmen. Our new aluminium racking range has so many exciting benefits – and all for a budget price. (Oh, did we tell you that John is the owner's son?) So, with great products to market, what's not to like?
[caption id="attachment_310" align="aligncenter" width="640"]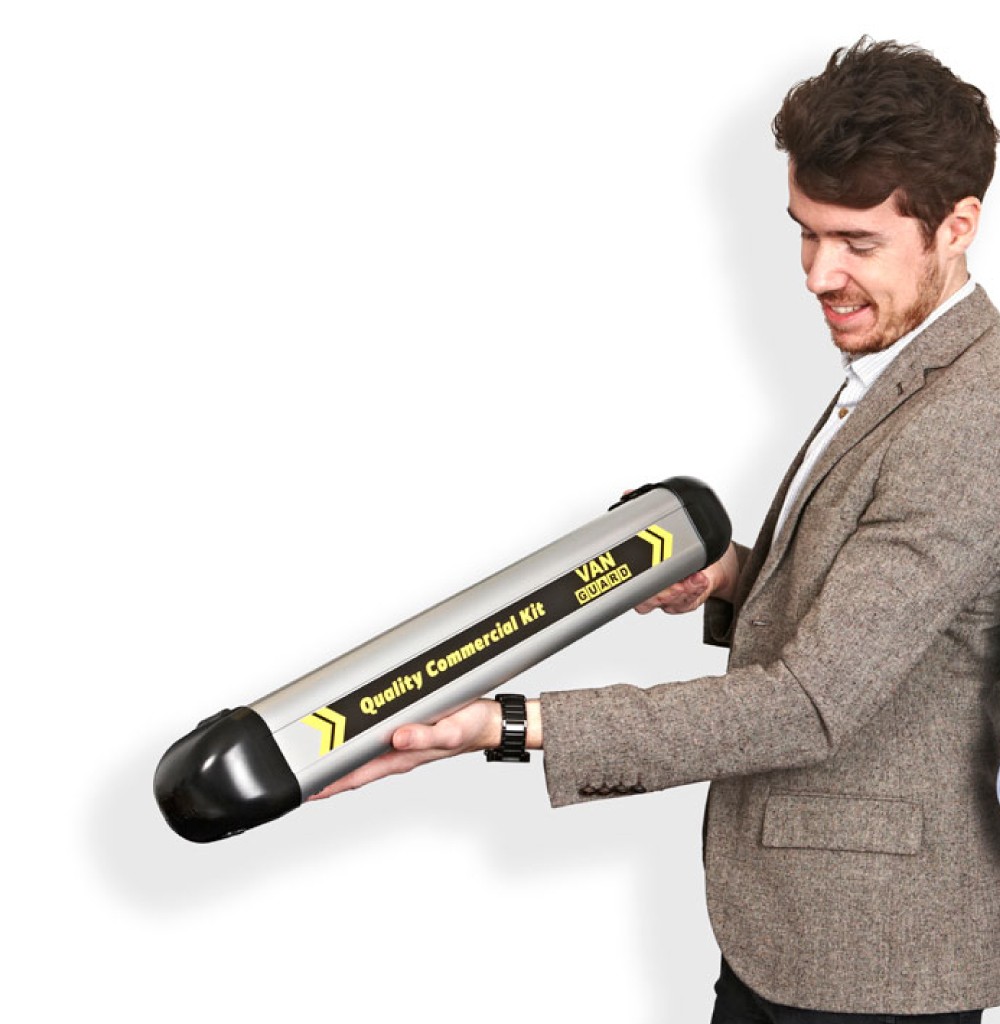 John's Pipe Carrier has shrunk[/caption] [caption id="attachment_286" align="aligncenter" width="640"]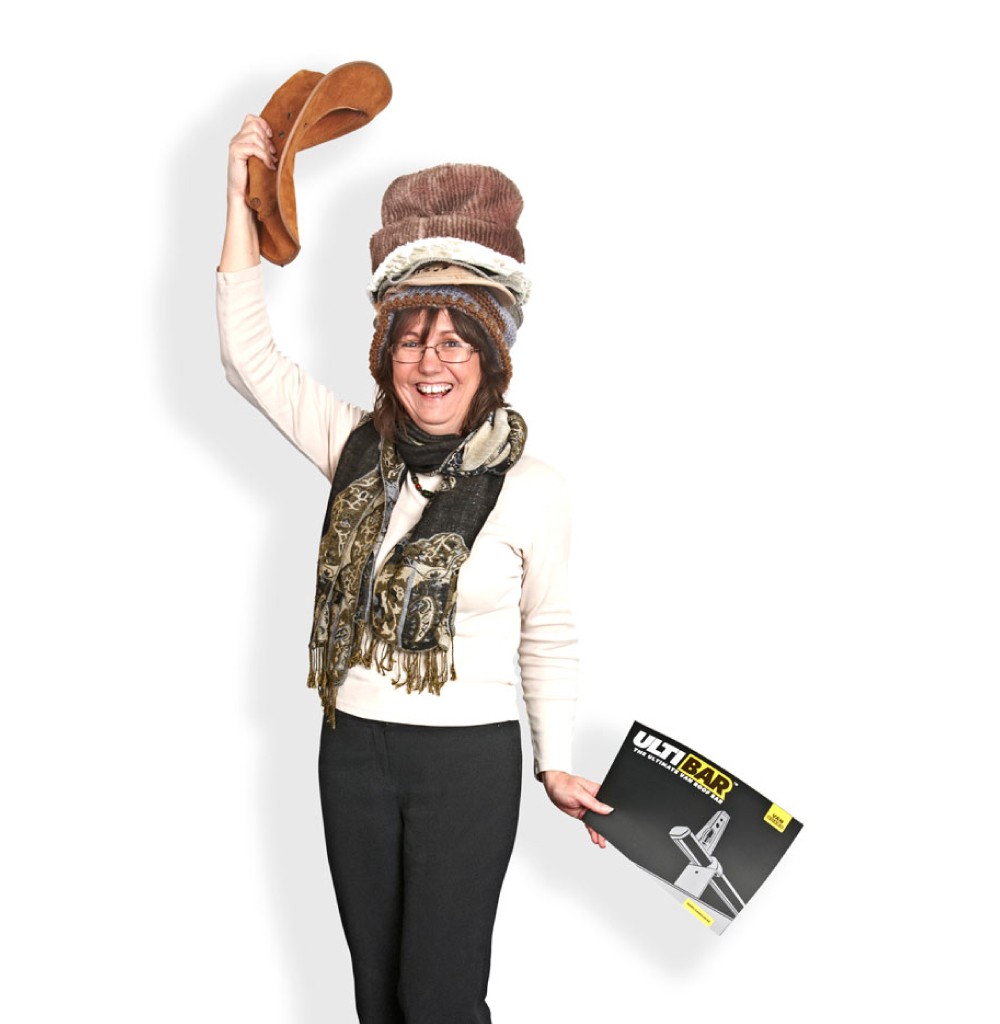 Jocelyn certainly juggles many hats![/caption]
Meet the Managing Director
Well, the star of the show – alongside our wonderful products of course – must be our MD, Barry Woodward. Did you know that he started here as an apprentice all those years ago and here he is, leading a company that he now part owns? So, Barry knows it all, from the intricacies of the shop floor, to pricing, budgets and forecasts. He steers the ship. What a great opportunity to come and meet him to find out what drives him, and our plans for the future. You won't be disappointed.
[caption id="attachment_658" align="aligncenter" width="729"]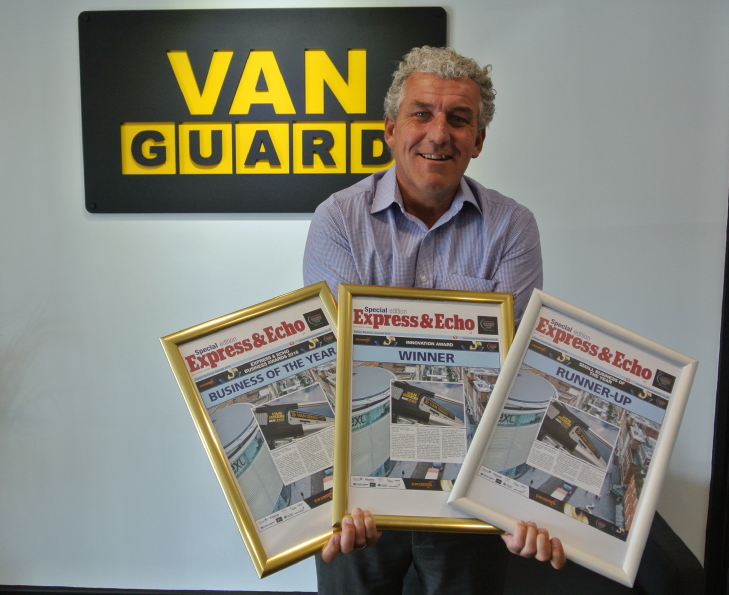 Don't drop the Express & Echo Awards, Barry![/caption]
That's it, stand 110 in Hall 5 – Van Guard Accessories Limited – proud to be a British manufacturer.