NEW Flettner Slimline van roof vent for Van ventilation
Posted On: 15th August 2018
Flettner Slimline van roof vent
This year saw the release of the Flettner's latest van ventilation solution the 'Flettner Slimline'. The latest release to their van ventilation range is designed to fit any van roof on the market, thus making the process of finding, buying and fitting van roof vents simpler than ever. As hinted by the name, the Flettner Slimline features one of the lowest profiles in the market, an impressive 58mm to be exact, minimizing any potential obstruction with your van roof racks or pipe carriers etc.
Flettner Slimline Benefits
Reduce heat build up in your van
Reduce condensation thus prevent mould onset
Remove build up of hazardous fumes and strong odours from commercial chemicals
Wind powered air vent - rotates 24/7
Fits any roof on the UK van market
Quick and effortless van ventilation install
Slightly outdated this video from Flettner released in 2015 demonstrates some of the key benefits that are present throughout Flettner's van roof vent and ventilation range.
What trades can benefit from fitting a Flettner Slimline?
Painters and decorators, cleaners and pest controllers

Remove toxic fumes and undesirable odours

Electricians, builders, carpenters and plasterers

Minimise condensation build up and keep your supplies of your trade as dry and fresh as possible

Catering, couriers and florists 

Reduce the heat build up in the back of your van and keep your perishable cargo at optimum temperature
Where to buy a Flettner Slimline
You can buy a Flettner Slimline over on our website shop here. These are available on a free next working day delivery.
Flettner Slimline Pictures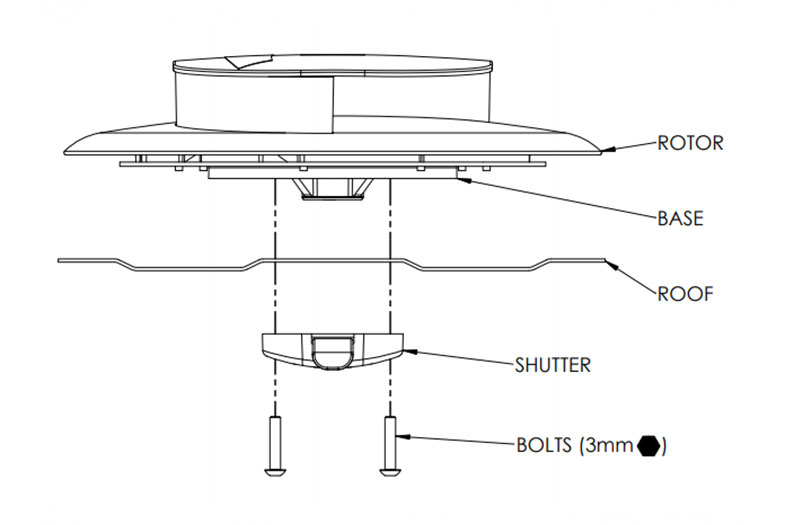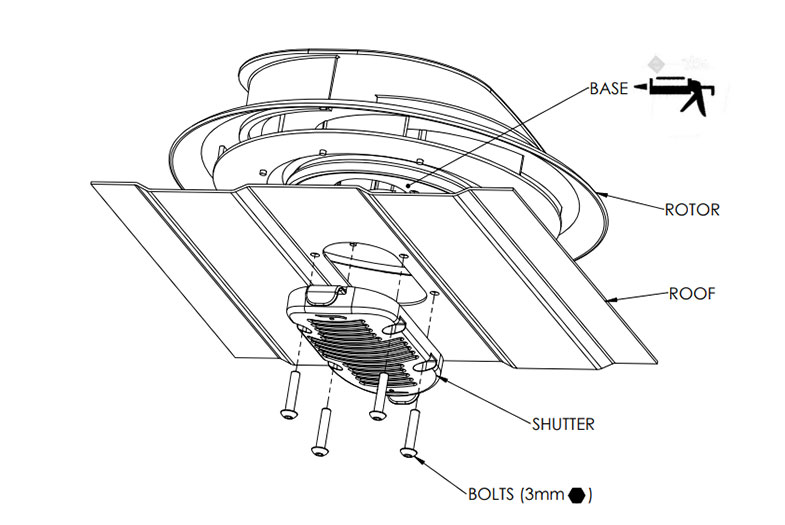 Flettner Slimline Dimensions
The Flettner Slimline's dimensions truly set it apart as one of the most low profile, roof racks friendly van roof vent you can find.
Flettner Slimline Height: 58mm
Flettner Slimline Diameter: 252mm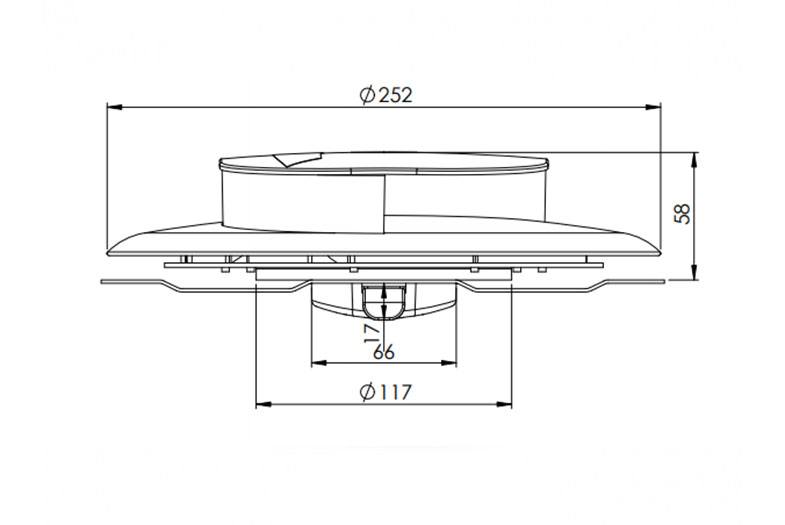 How does a Flettner Slimline roof vent work?
For those physicists or propulsion experts among you may be familiar with something known as the Bernoulli's principle and Magnus effect. For those that aren't blessed with a physics doctrine will be pleased to know it uses free energy created from wind or air when the van is moving or it is windy.  When air is caught in the Flettner slimline roof vent it begins to spin causing a pressure difference that draws fresh air into the van and expelling air out of the van. For those of you that wish to learn more about the natural phenomena that is the Magnus effect you can read up wikipedia.org or britannica.com.
Flettner ventilator review
Here at Van Guard Accessories ltd we have been working with van accessories since 1992 and know the mark of quality of when we see it. We have been an official supplier of Flettner van roof vents for many years and will continue to do so. The new Flettner Slimline is an excellent product not only because of it's super low profile and simple fitting but they are truly built to last the test of time. Flettner are so sure of the quality of their van roof vents that they offer warranty up to 10 years (conditions applied).
Flettner Ventiliation Ltd Quick Facts
World leader in wind powered ventilation products - http://www.flettner.co.uk/about/
Founded in 1931
Available in over 20 Countries
Technology Applications:

Vans
Horseboxes
Trailers
Portable Buildings
Caravans
Motorhomes