Van Guard visits Ricoh Arena for Coventry's Tool Fair & Elex Show
Posted On: 27th September 2018
Van Guard attended their last Tool Fair of the year at Coventry's Ricoh Arena. Finishing off a great year visiting Tool Fairs up and down the Country, Coventry certainly didn't disappoint.
Many people took advantage of the special show prices on roof racks, roof bars and Trade Van Racking at the combined Tool Fair and Elex Show. The Lined pipe carriers were the star of the show, and why wouldn't they be, with a PVC liner designed to protect your pipes, conduit, fascia and tile trim, its an essential for every Electrician and Plumber!
Thank you to everyone who took the time to visit the Van Guard stand and enter our Tool Store Competition, Team Van Guard had a great few days meeting the tradespeople of Coventry, and chatting all things Van Accessories. See you all next year!
[caption id="attachment_3504" align="aligncenter" width="800"]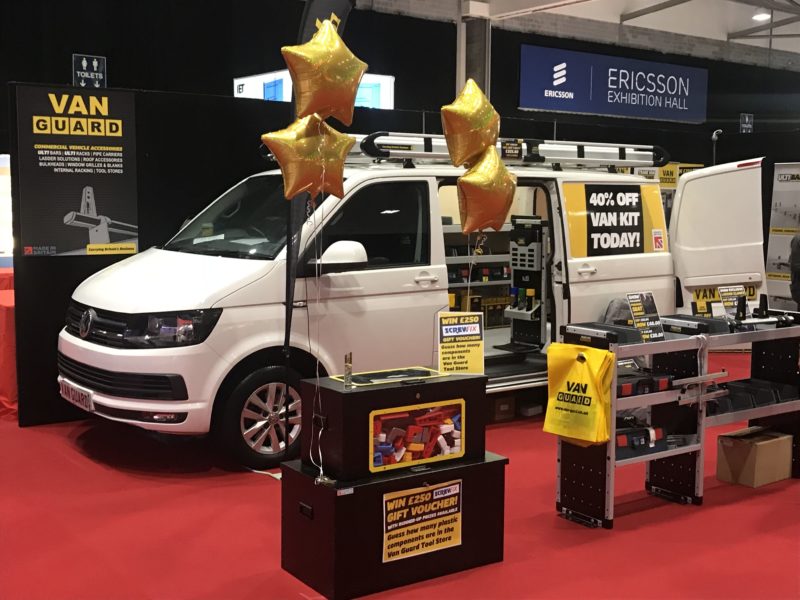 Van Guard attend Ricoh Arena, Coventry[/caption]
Tool Fair Competition - Coventry 2018
Catch Van Guard at the next Tool Fair at Alexandra Palace, London on Wednesday 30th - Thursday 31st January 2019!