Ladder Slide & Secure
Easy, Universal fitting in 5-10 minutes
Fits Most Medium to Large Vans on the Market
Crash Tested & Made For The Trade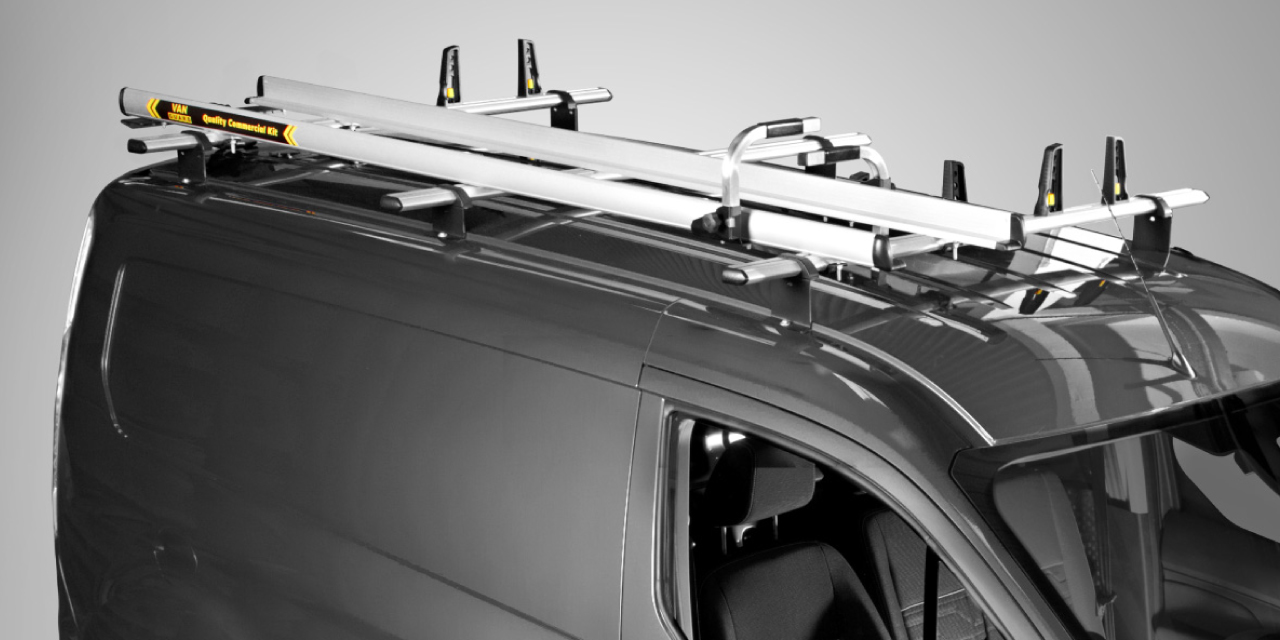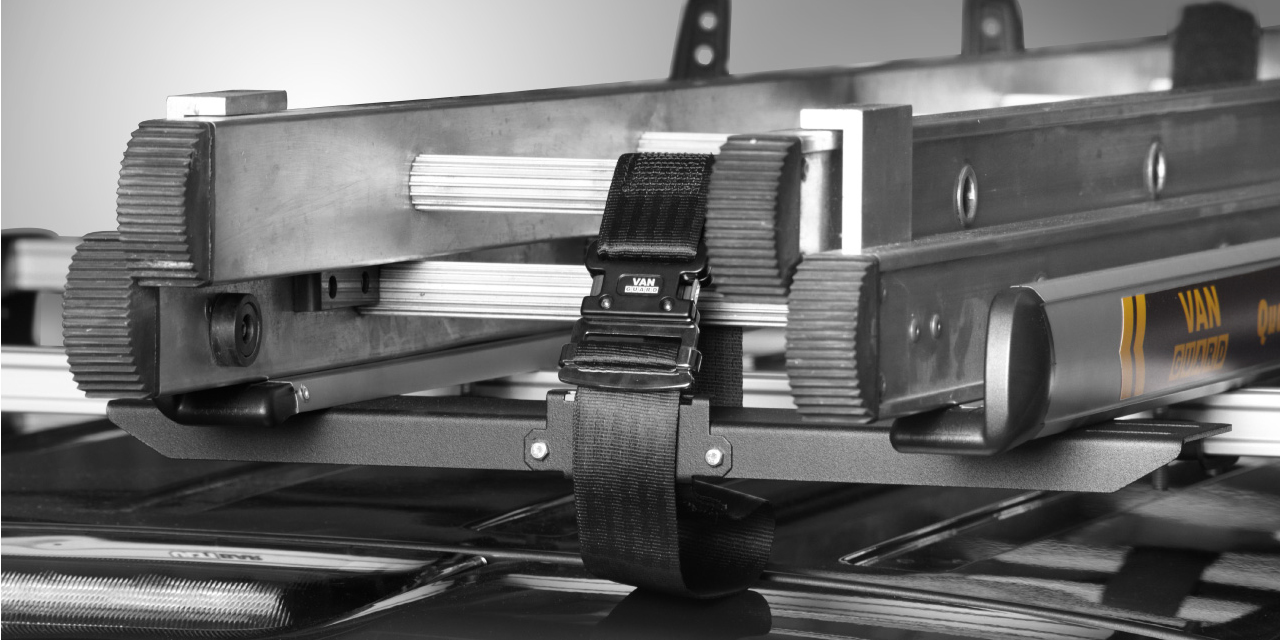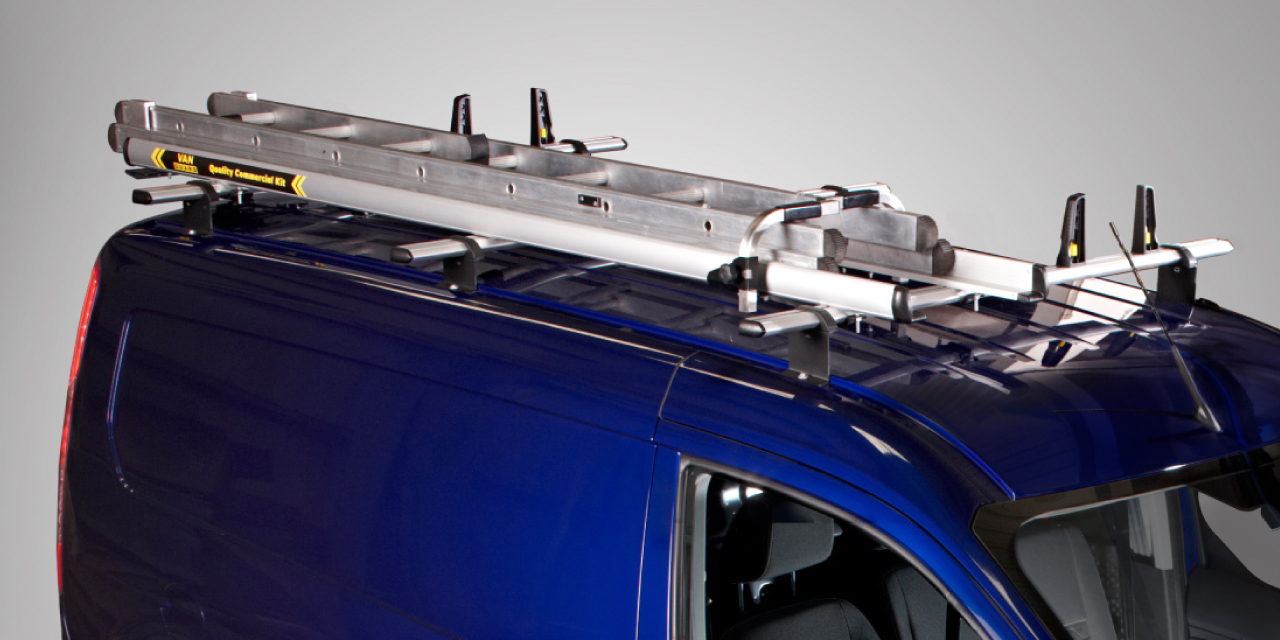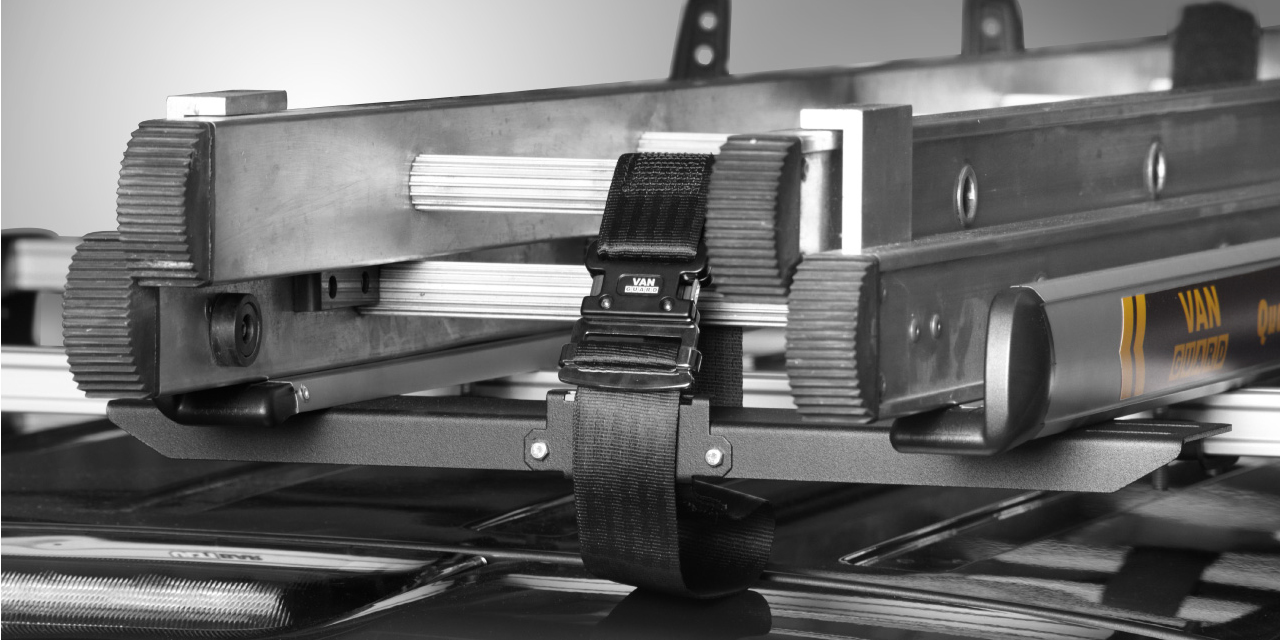 Ladder Slide & Secure
Our Ladder Slide & Secure system is a cost effective, safe and hassle free way to load ladders quickly and easily without the need for a roller, ladder clamps or climbing on the roof. Made from anodised aluminium, the system is aerodynamic, lightweight, and extremely strong and won't rust. Universal in design the ladder slide and secure is designed to fit most medium to large vans.
Made from anodised aluminium so won't corrode.
Lightweight and extremely strong.
Height and width are fully adjustable to accommodate different ladder sizes and types.
Aerodynamic end caps act as low friction runners for loading ladders.
Two front retainer arms prevent vertical movement.
Fully adjustable web strap and buckle at the rear to secure loads.
Buckle can be secured when not in use.
Designed and made in Britain.
Universal design – mounts on to ULTI bars and other systems with no drilling required.Can fit smaller roof systems (2 bars) if required.
Can be used alongside other accessories to maximise the carrying capacity on the roof.
Crash tested to 20g.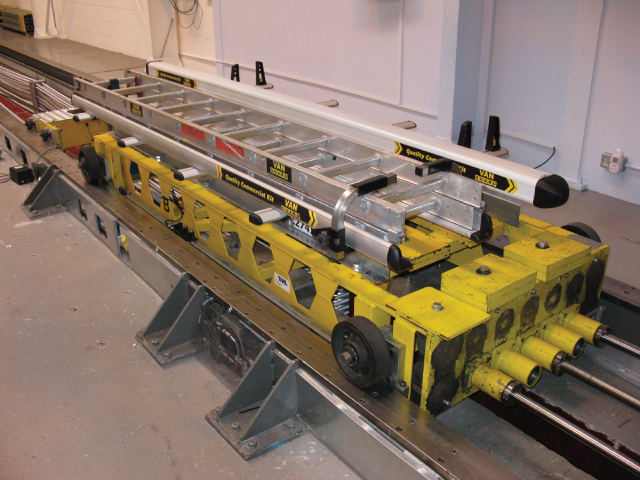 Ladder Slide & Secure Key Features
Fits Most Medium To Large Vans
Crash Tested Ladder Storage
Universal Design – Can Be Fitted To Other Brands
Adjustable Strap & Buckle To Secure Loads
2 x Front Retaining Arms To Prevent Vertical Movement
Hard Wearing, Anti-Corrsoding Properties £289.80
* Price Inclusive of VAT