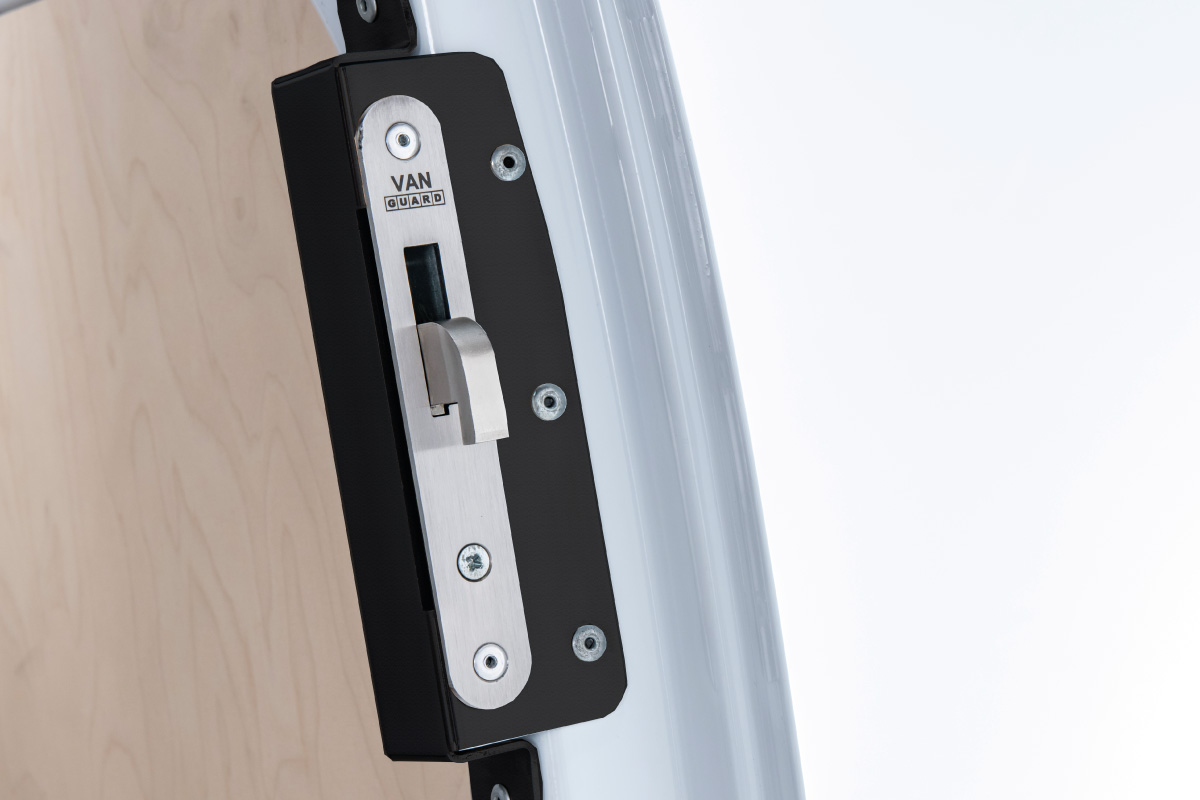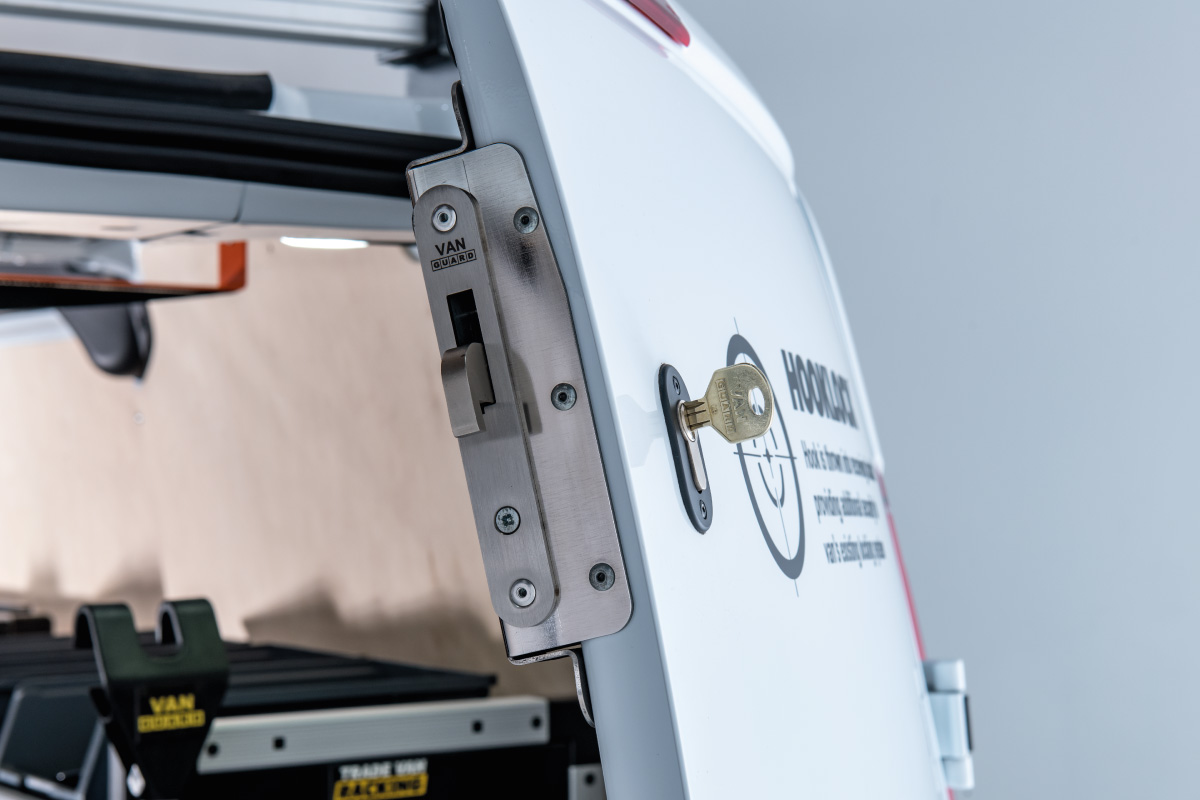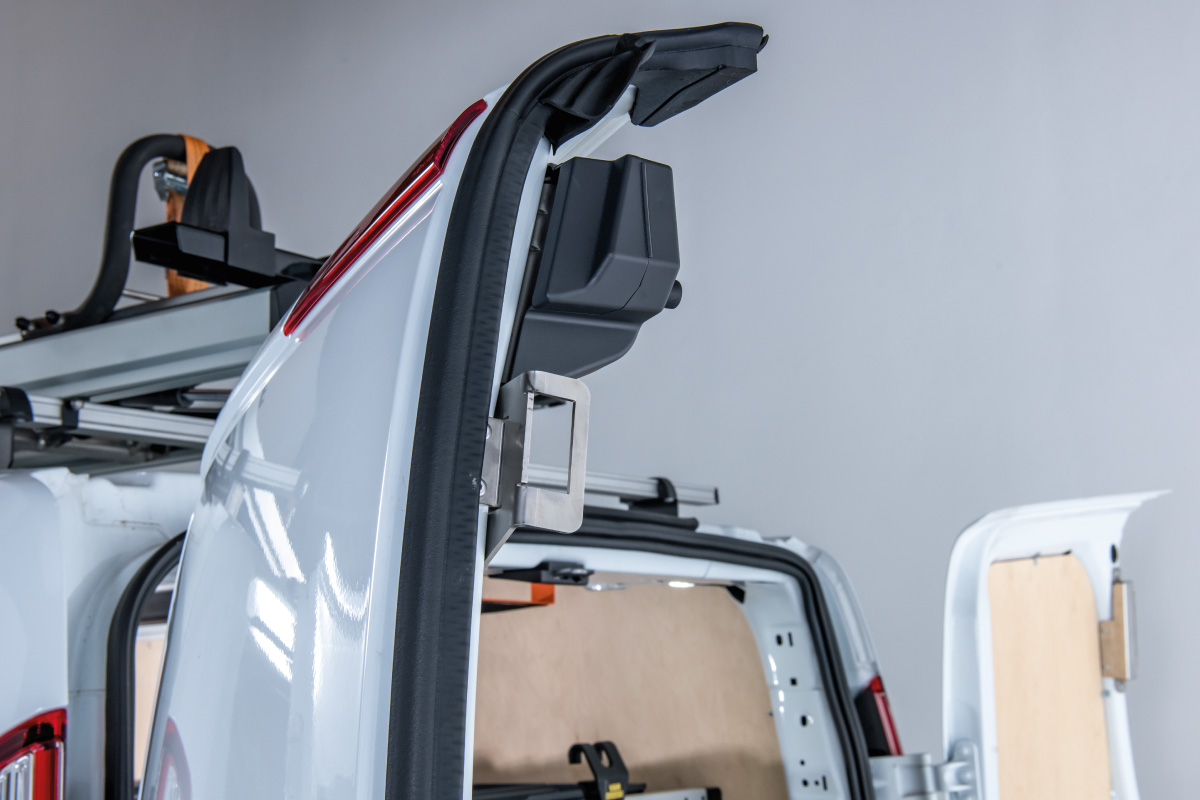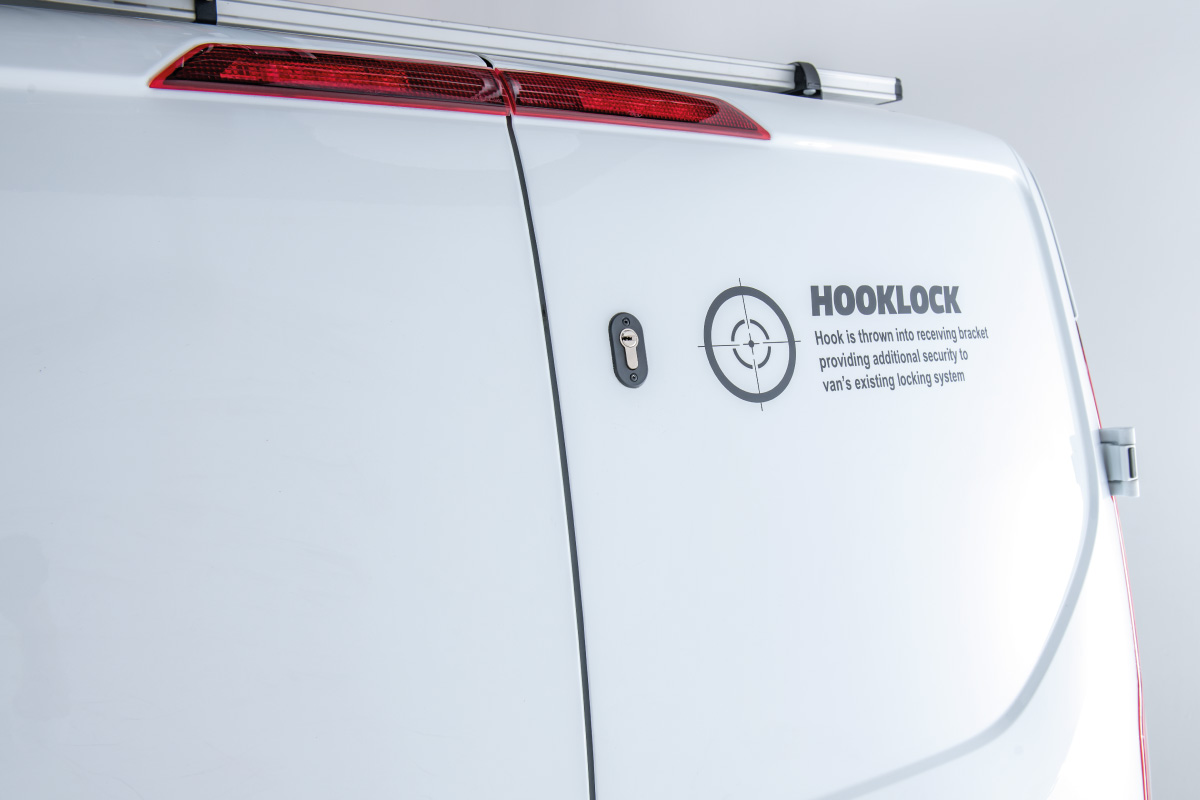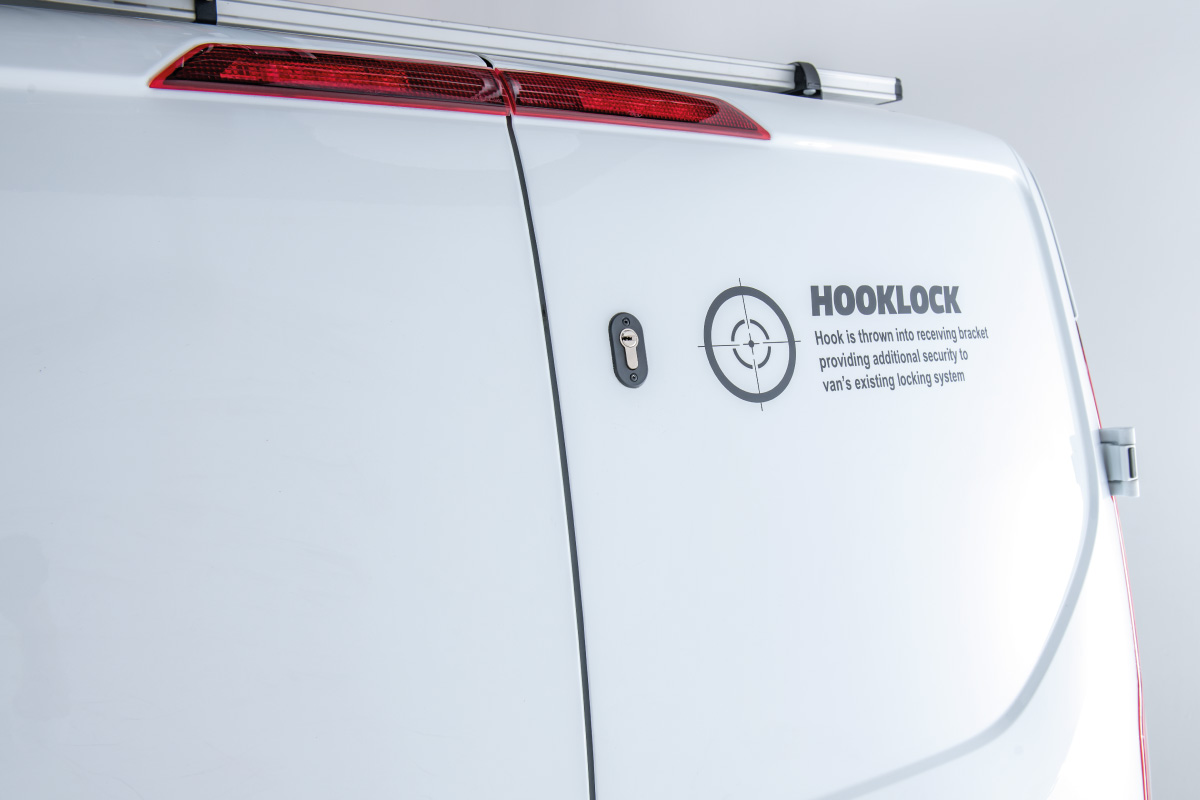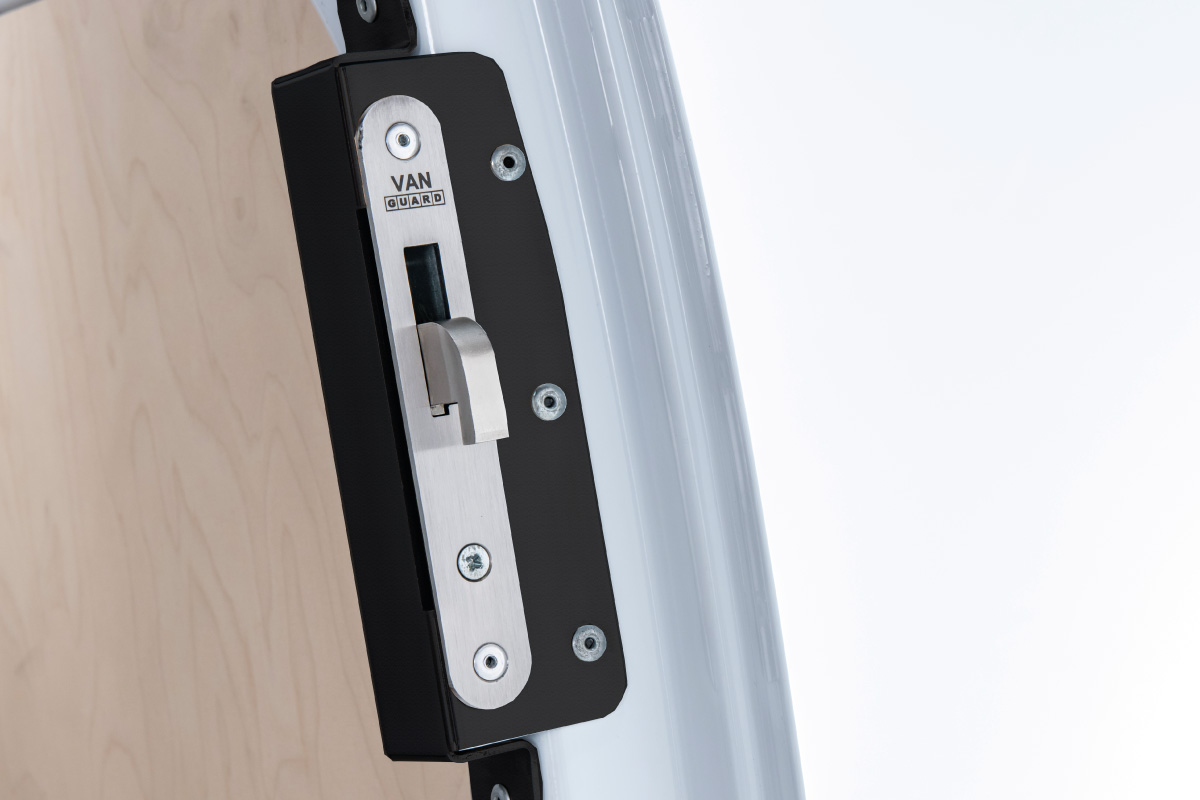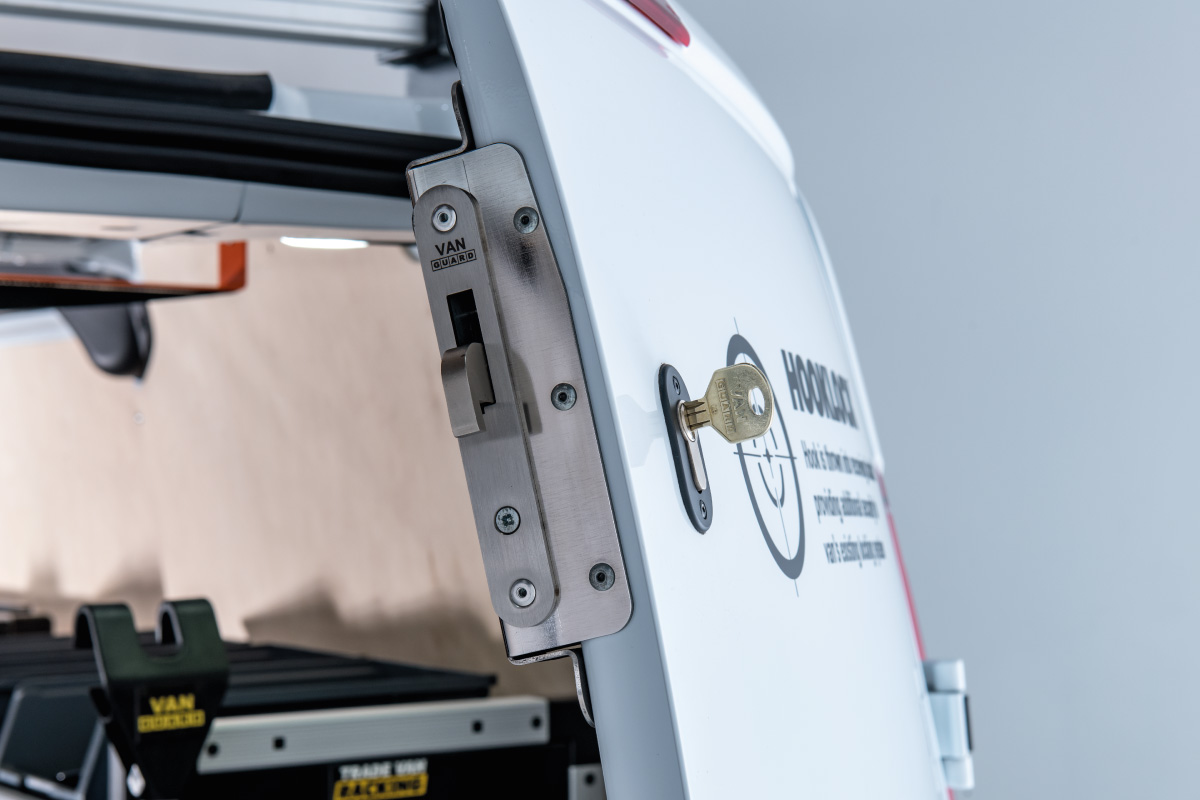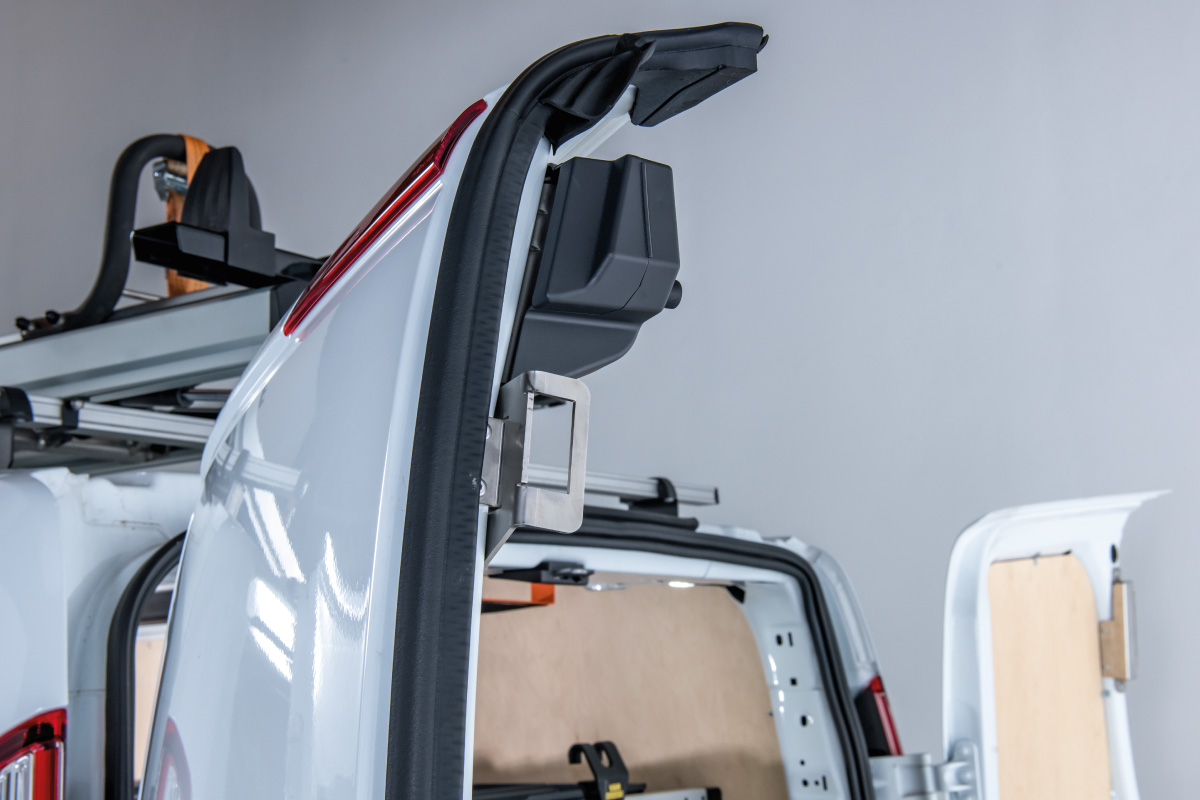 Van Hooklocks
Hooklocks are the next generation of van security deadlocks. They work in the same way as straight deadlocks but a hook style bolt is thrown and hooks into a receiving bracket, as opposed to a bolt, offering next level security.
By hooking over, in addition to throwing into, Hooklocks can offer a higher level of security making it harder to force open and potentially gain access to your vehicle.
Our Hooklocks have been specifically designed and tested to be the strongest on the market. With a completed pull test with the lock not failing following testing of 500GK (5.0KN) we're confident they won't let you down.
Features:
Next level additional security
Strong anti-pull rating
Door specific kits
Bracketry made from industry leading 304 grade stainless steel powdered coated in black
Higher security dimple key supplied as standard
All locks for the van are keyed alike
Available for just about every van and door in the UK
Hooklocks, being a form of deadlocks, are an additional mechanical method of adding much needed additional security to your van. Fitted to the van door and connecting body panel, Hooklocks work by throwing a hook style bolt into a receiving bracket fitted to the vans internal bodywork and operated by an external key, creating an additional secure locking point to the vehicle door. These additional locking points are designed and placed in the best possible location on the door to help protect against van specific attacks.
Due to the way Hooklocks operate they are not always suitable for all door locations. If this is the case, straight deadlocks will be your best choice of additional security.
With our aftermarket hooklocks being an additional locking point to the van, the cylinder on show acts as a visual deterrent as well as the lock itself acting as physical security. The cylinder is fronted by a high-quality black plastic escutcheon which has been UV treated/stabilised.
Citroen Berlingo 2018 on Van Hooklocks
Citroen Berlingo 2008 – 2018 Van Hooklocks
Citroen Dispatch 2007 – 2016 Van Hooklocks
Citroen Dispatch 2016 onwards Van Hooklocks
Citroen Relay 2006 on Van Hooklocks
Fiat Ducato 2006 on Van Hooklocks
Fiat Scudo 2007 – 2016 Van Hooklocks
Fiat Talento 2016 on Van Hooklocks
Ford Transit 2014 on Van Hooklocks
Ford Transit Connect 2014 on Van Hooklocks
Ford Transit Custom 2013 on Van Hooklocks
Nissan NV300 2016 on Van Hooklocks
Nissan NV400 2010 on Van Hooklocks
Nissan Primastar 2002 – 2014 Van Hooklocks
Peugeot Boxer 2006 on Van Hooklocks
Peugeot Expert 2007 – 2016 Van Hooklocks
Peugeot Expert 2016 onwards Van Hooklocks
Peugeot Partner 2018 on Van Hooklocks
Peugeot Partner 2008 – 2018 Van Hooklocks
Renault Master 2010 on Van Hooklocks
Renault Trafic 2001 – 2014 Van Hooklocks
Renault Trafic 2014 on Van Hooklocks
Toyota Proace 2013 – 2016 Van Hooklocks
Toyota Proace 2016 onwards Van Hooklocks
Toyota Proace City 2020 onwards Van Hooklocks
Vauxhall Combo 2018 on Van Hooklocks
Vauxhall Movano 2010 on Van Hooklocks
Vauxhall Vivaro 2001 – 2014 Van Hooklocks
Vauxhall Vivaro 2014 – 2019 Van Hooklocks
Vauxhall Vivaro 2019 on Van Hooklocks
Volkswagen Transporter T5 2002 – 2015 Van Hooklocks
Volkswagen Transporter T6 2015 on Van Hooklocks
---
Looking to get Hooklocks fitted to your van?
Working with our nationwide network of lock fitters across the UK, we can arrange for your local locks specialist to give you a call to discuss your van security options.
To get started, just complete our pop up lock fitting enquiry form via the button below.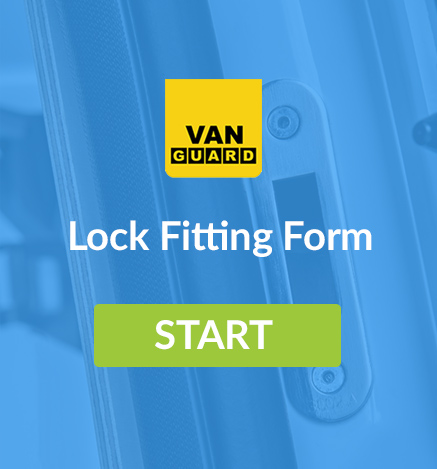 Can I fit Van Hooklocks myself?
Fitting of van locks and van hooklocks should only be carried out by an experienced van lock fitter. Installation of van locks requires precise and permanent modifications to your van's doors and if carried out incorrectly may result in irreparable damage as well as void in your warranty.