---
The Complete History of Van Guard
The complete history of Van Guard - how we started and strived to become a proud British manufacturer. Click the blue milestones to learn more about our history.
1952 – Gerald Land, Technical Manager of C.E. Harper Aircraft Co Ltd. acquires Chrislea Aircraft Co
Ltd, a small British aircraft manufacturer.
Mid 1950's – C.E. Harper becomes Harper Engineering & Electronics as well as a sub-contractor to Vickers.
1969 – Gerald leaves the company and sets up his own engineering company with Colin Pugh, forming L&P Engineering. The company was based on the boundaries of Exeter Airport.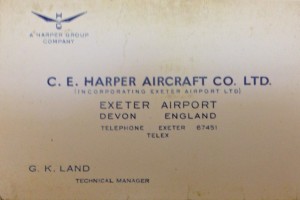 1976 – Colin leaves L&P Engineering resulting in Gerald setting up his own engineering company – GK Land Engineering Co Ltd at Fair Oak Close on the Business Park at Exeter Airport. The business supplied precision machined components as well as industrial finishing to electronics, lighting, audio and engineering products.
Early 1980s – Straight out of college, Gerald employs Mark Land & Barry Woodward, now Finance Director and Managing Director of Van Guard.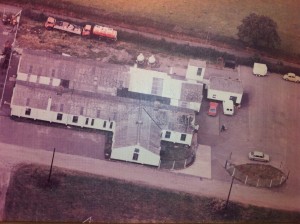 1983 – Did you know that in 1983 alongside Tony Wood Rogers, the Technical Director of Sinclair Vehicles, Gerald designed an early prototype of the Sinclair C5, the C1?
1986 – Gerald and his son, Mark, attended a local authority fair in Exeter where they handed over a
copy of the plant list to SWEB, which would result in some exciting developments in the coming years. In the meantime though, the company pressed on with projects including designing and manufacturing scaffolding and staging for British Aerospace.
1990 – A quote for SWEB resulted in GK Land Engineering Co Ltd receiving their very first van accessories order – ladder racks for the SWEB fleet. The rest they say is history, but we'll still fill you in anyway!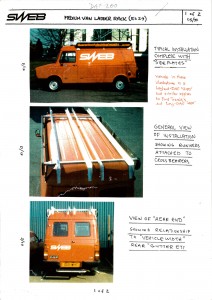 The SWEB order for ladder racks was merely the start. A company experiencing difficulties with vehicle break-ins assigned GK Land to design and manufacture rear window grilles to protect their vans. Safe to say, the grilles were (and still are) a great success resulting in the company discussing the possibility of marketing the grilles to a wider audience.
1993 – GK Land began developing a range of products for light commercial vehicles, these included the now famous window grilles as well as roof racks (roof bars), internal van racking and tool stores under the name of Van Guard.
1998 – An ever increasing demand saw factory operations expand and an extension was built to house the latest powder coating technology machinery.
2000 – Shortly after the Millennium and having amassed over 50 years in the business, Gerald Land retires and his son, Mark, becomes Managing Director before appointing Clive James to the position.
2002 – Works begins on further office and warehouse expansion.
2006 – A very sad date in Van Guard's history as its founder, Gerald Land, passed away aged 86.
2008 – Clive James retires as Managing Director and is succeeded by Barry Woodward.
2013 – With over 20 years experience making roof bars for vans, in 2013 we developed what we and many others consider to be the ultimate van roof bar – The ULTI Bar. Stronger, quieter, more fuel efficient, more adaptable and probably the best looking heavy duty roof bar on the market, the ULTI Bar has revolutionised the light commercial vehicle market. Find out more about the ULTI Bar here.
2014 – From our beginnings as L&P Engineering, we have always been proud of our British background as well as supporting our local community and in 2014 we have embraced this fully by signing up to the 'Made in Britain' campaign. The campaign is accredited to businesses that sell goods manufactured in the UK, like the ULTI Bar. Find out more about the Made in Britain campaign here.
2014 Continued – Throughout our history we have been at the forefront of technological advances and in September we acquired a Bystronic Fiber Laser Cutter machine to improve the quality of our products whilst increasing the speed, flexibility and capacity of production. More on this exciting new machine can be found here.
2014 Still -  may well become known as the year that the Ice Bucket Challenge took over the world, and despite his best efforts to avoid a nomination, Andy Woodward, our Sales and Marketing Director took on his challenge with dignity and grace (sort of…). You can check out our video here. He even won a BAFTA for his performance...

*To be updated shortly. Until then, why not enjoy this video!
---