Van Guard Trade Van Racking Review
Posted On: 28th September 2018
We had to share this recent review from customer L. Fairbrother Electrical who has recently purchased a Trade Van Racking kit for his Peugeot Boxer L3H2 van, along with a range of accessories to complement the lightweight racking system. Check out the images too to see how he has maximised his load area by using our Maxi Pipe Carrier & Tool Store!
I am an electrical contractor and my van and racking are in use constantly with changing materials stock and needs. I chose right by getting the Van Guard Trade Van Racking.
I found the fitting to be extremely easy with the instructions being clear and concise. There was a few missing parts from my original delivery but they were quickly sorted and arrived the next day.
The actual finish of the product is top notch and even after quite an eventful 2 months the racking still looks brand new! Also the shelves are very sturdy and hold plenty of items. With my racking I chose to put all the slanted shelves on one unit for my sort boxes which has worked well for myself.
There is absolutely no rattling or squeaking coming from the racking during cornering or at any point, and with the solid and secure fitting I have every faith that no matter what happens the racking is secure and my materials and tools are stowed safely.
I chose the full package for the Peugeot Boxer L3H2 and I think the pre-picked package works excellently in the van and is exactly what I needed, I did add extras such as the strip hooks and the spray can holders which sit at the rear doors and are handy little extras.
I was impressed with Van Guard from when I had my Caddy Maxi with how well made the roof rack and pipe carrying tube were. I can assure you that the Van Guard trade van racking is just as excellent.
The build quality and ease of fitting have made me very proud to have Van Guard.
Everywhere I go, once the rear doors are open there is certainly someone who has to have a look and comment on how well it's fitted and suited for the van.
I can't fault anything at all to do with the racking or Van Guard as a company.
Here at Van Guard, we must thank Vanarack Automotive Accessories for their assistance and great customer service with the sale.
If you want to kit your van out in similar fashion to L. Fairbrother Electrical's Peugeot Boxer, see below for a full list of Van Guard products that are featured.
Further information on our Trade Van Racking units can be found here.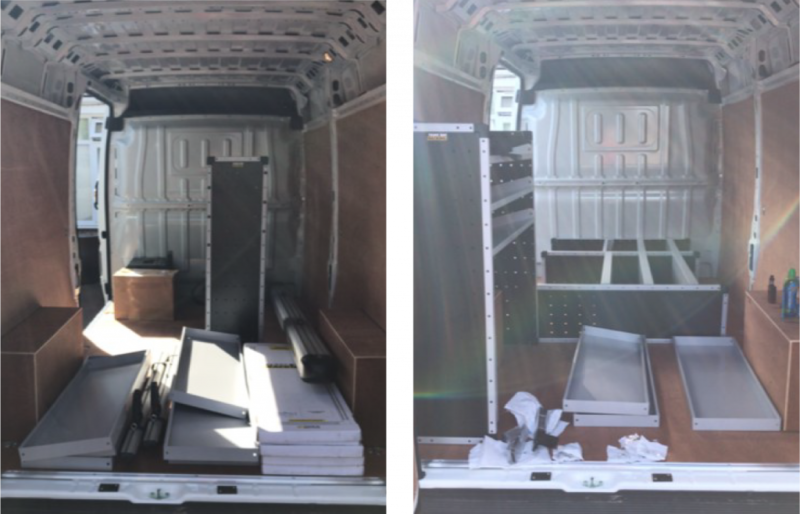 Shelving in the back of the van ready for install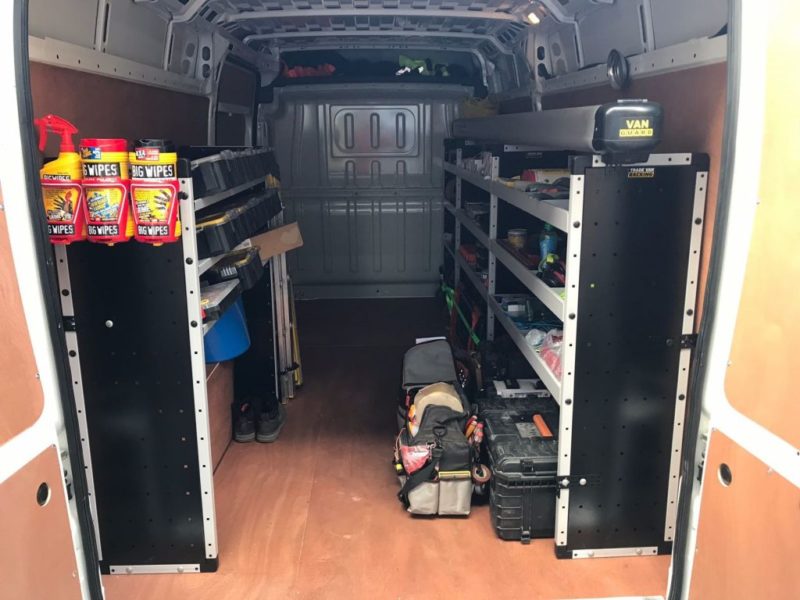 Inventive use of our Maxi Pipe Carrier, fitted to the top of the triple unit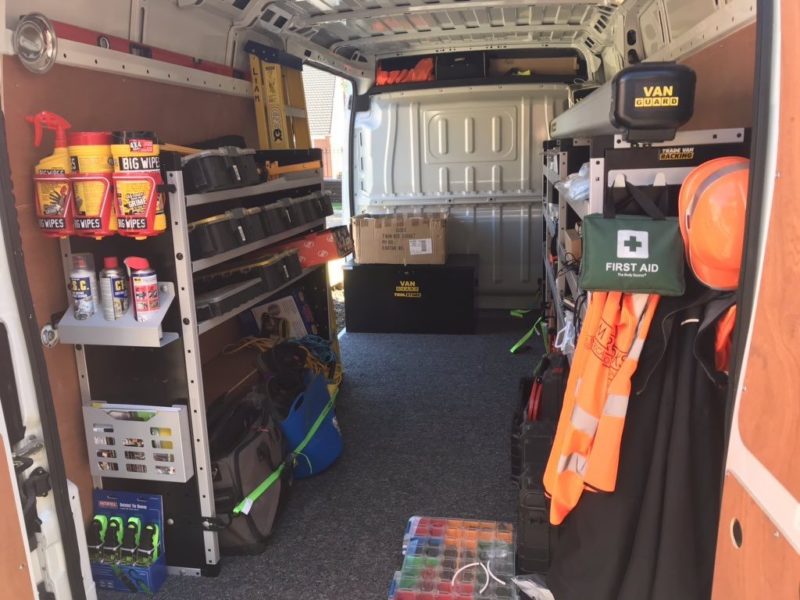 One organised load area, complete with TVR accessories and Medium Tool Store fitted in front of the bulkhead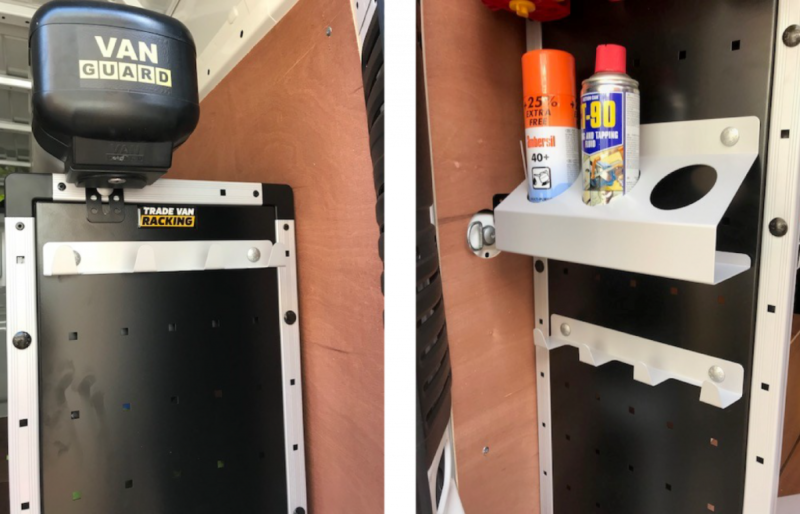 Close up of a selection of the Trade Van Racking accessories fitted to the side panel