Van Guard Awarded With Cyber Essentials Accreditation
Posted On: 3rd May 2018
It is with delight that Van Guard have been awarded the Certificate of Compliance in accordance with the Cyber Essentials scheme.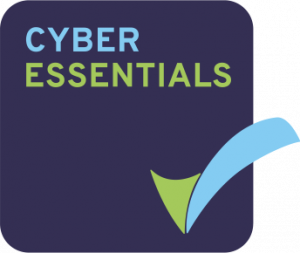 Working alongside long-established partner & accredited Cyber Essentials Practitioner, Timewade, Van Guard comply with the Government backed Cyber Essentials scheme. The Cyber Essentials scheme provides five fundamental technical security controls that organisations like Van Guard need to have in place to defend against the most common form of cyber-attacks originating from the Internet. These controls are then independently assessed for Cyber Essentials accreditation.
Jordan Westcott, Senior Technical Consultant at Timewade says "Van Guard's Cyber Essentials accreditation shows their commitment to Cyber security, helping reassure customers, suppliers and regulators that Van Guard take cyber security seriously.
"It enables Van Guard to safeguard against commercially sensitive data, protects their profits and reputation and may also give a competitive advantage, particularly in comparison to competitors without the accreditation, as Van Guard have taken the necessary steps to reduce cyber risks."
Van Guard Managing Director, Barry Woodward added "We would like to thank Jordan & the Timewade team for the work done to help us implement the controls required for the scheme along with compiling the successful submission to the certifying body.
"As with any potential "business threat" we will always remain vigilant against the threat of a cyber-attack but by obtaining the Certificate of Compliance, we know we can demonstrate our commitment to this issue."
If you would like to know more about Cyber Security, visit Timewade's website.