Van Guard's World Cup Top 10 Vans
Posted On: 7th June 2018
Puck van Heel. Joop van Nellen. Sjef van Run – Great names I'm sure you agree (not as good as Kick Smit though) and just a few of the players to have been called up to the Netherlands squad at the 1934 FIFA World Cup in Italy. But why the significance I hear you say?
Well this was the first World Cup to feature a 'Van Man.' Over the years, many more have featured, and we feel that they need some fully deserved recognition. We have produced what we feel is a countdown to the Top 10 footballers to have graced THE top tournament - the FIFA World Cup.
10) Franky Van der Elst
Who else than Franky Van der Elst to start the Top 10 countdown? A true World Cup veteran representing Belgium at four World Cups (1986-1998) his presence in front of the back four saw him regarded as one of the true underrated greats to play for Belgium. Pele certainly rated him as he was named as 1 of 3 Belgian's on his list of 125 greatest living players in 2004. With 84 caps to his name, I wonder what he makes of the current exciting talent in the Belgian squad as Eden Hazard, Kevin De Bruyne, Romelu Lukaku, Hercule Poirot etc?
9) Paul Van Himst
The second and final Belgian on the list (sorry Belgium fans), forward Van Himst won the Belgian championship with Anderlecht on eight occasions, scoring 233 goals in 457 matches. Not only did he go on to play for his country in the 1970 World Cup and then help Belgium reach third place at Euro 1972, he went on to manage them in the 1994 World Cup before getting knocked out in the Round of 16 to Germany.  In 2003, Van Himst was named the Golden Player of Belgium by the Belgium Football Association.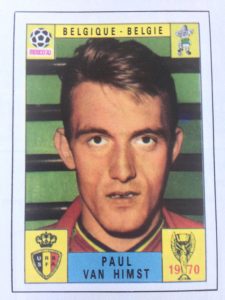 8) Hans van Breukelen
The first of two Goalkeepers on the 'Top Van' list, Hans van Breukelen was voted Netherlands Goalkeeper of the Year on four occasions. Winning 73 caps for his country, he helped Oranje win the 1988 European Championships by saving a penalty in the final. Two years later 'Safe Hans' van Breukelen was a part of the Netherlands squad for his one and only World Cup but not all went to plan as they were knocked out by their rivals West Germany in the second round with Hans calling the World Cup "the lowest point of his career." It's always Germany isn't it? At least he got to the World Cup, unlike the current Dutch keepers!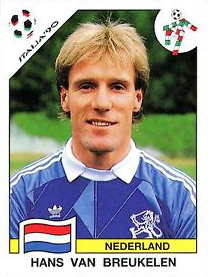 7) Giovanni van Bronckhorst
Gio (for short - much easier) captained the Netherlands to runners-up position at the 2010 FIFA World Cup, with the Cup Final his 106th and last cap before he announced his international retirement. Remember his stunning strike against Uruguay in the semis at 2010 – not many better goals have been scored in the World Cup?! League wins with Arsenal, Rangers and Barcelona, where he also picked up a Champions League medal, certainly helped Gio's chance of playing for his country as he featured in three World Cups (1998, 2006 & 2010), as well as three European Championships (2000, 2004 & 2008).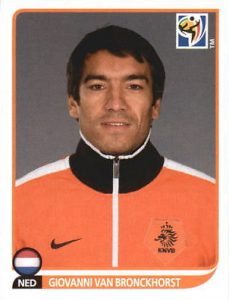 6) Mark van Bommel
Few of our 'Top Vans' can boast as many medals as Mark van Bommel, winning eight league titles during his time at PSV Eindhoven, Barcelona, Bayern Munich & AC Milan, along with the Champions League at Barca. Twice named Dutch Footballer of the Year, van Bommel was a part of the 2010 World Cup squad that finished runner up. 'The Punisher' van Bommel will be one Dutchman who WILL be at the World Cup this year as he is Assistant Manager of the Australian national team behind manager and father-in-law Bert van Marwijk. I wonder how he got that job?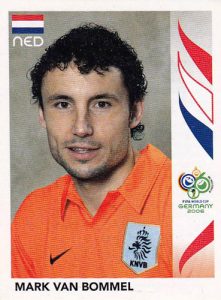 5) Ruud van Nistelrooy
Only fifth? How 'Ruud,' I'm sure you're thinking. And you could be right as not only has van Nisteltoory won the league title with PSV Eindhoven, Manchester United and Real Madrid, but he is the fourth highest Champions League goalscorer in history with 56 goals. But Ruud (or 'Rutgerus' as his Mother used to call him) only ever featured in one World Cup. Scored in half of his 70 games for the Netherlands.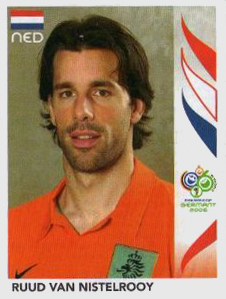 4) Rafael van der Vaart
A mainstay of the Netherland squad for 10+ years, with 109 caps and 25 goals to his name, Rafa featured in two World Cup tournaments but missed the 2014 World Cup with injury (I hear a readymade replacement Ulti van Bar took his place…) Came on as a sub in their ill-tempered final versus Spain and was the only 'Van Man' not to get booked with van Persie, van Bommel, van Bronckhorst and van der Wiel all getting their name in the referee's book. Still playing his trade in Denmark for FC Midtjylland.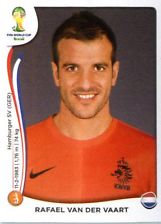 3) Edwin van der Sar
A two-time UEFA Champions League winner (with Ajax and Manchester United), van der Sar is a deserved third after clocking up just a few caps for Netherlands… 130 in fact, making him his country's most capped player. Selected in three World Cup squads, Netherlands Goalkeeper of the Year four times, and European Goalkeeper of the Year twice, van der Sar can now add the accolade of 'Top Van Goalkeeper' to his career achievements.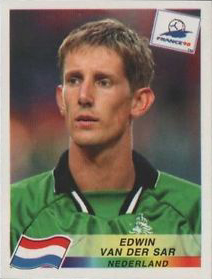 2) Robin van Persie
RVP featured in three World Cups, with memorable moments coming in 2010 & 2014. He was part of the team that reached the 2010 final and was captain of the Netherlands side at the 2014 World Cup. Who can forget his diving header in their opening 2014 group stage game against Spain, which was later nominated for the FIFA Puskas Award for the most beautiful goal of the year. RVP is the National squad's top scorer with 50 goals to date, averaging almost a goal every other game.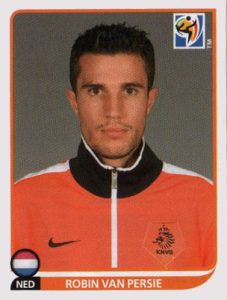 1) Marco van Basten
Who else could we crown as our 'Top Van Man' than the only van to have won the FIFA World Player of the Year - Marco van Basten. Marco is regarded as one of the greatest strikers of all time and his list of achievements whilst playing in the Eredivisie with Ajax, and then AC Milan in Serie A say it all - World Player of the Year (1992), European Player of the Year (1988, 1989 & 1992), 6 league titles, 5 domestic cup wins, 2 European Cup titles and a winner of the UEFA Cup Winners Cup, oh and can now add 'Top Van Man' to his Honours!
With 58 caps and 24 goals to his name whilst playing for the Netherlands, van Basten was top scorer at EURO 1988 where he inspired the Netherlands to victory. One tournament that did elude his goalscoring touch was the World Cup having only featured at the 1990 competition where they failed to win a game. But this does not take anything away from why we have given him the title of the 'Top Van Man.'