Campervan Accessories: Benefits of the ULTI Rack Roof Rack
Posted On: 18th March 2021
There are many reasons why the ULTI Rack is one our best selling products for commercial van use. But did you know it can also be used for leisure purposes too? Whether your surfing in Cornwall, kayaking in the Lake District or just want to attach campervan solar panels to the top of your van, the ULTI Rack is multi-functional for all your campervan storage needs.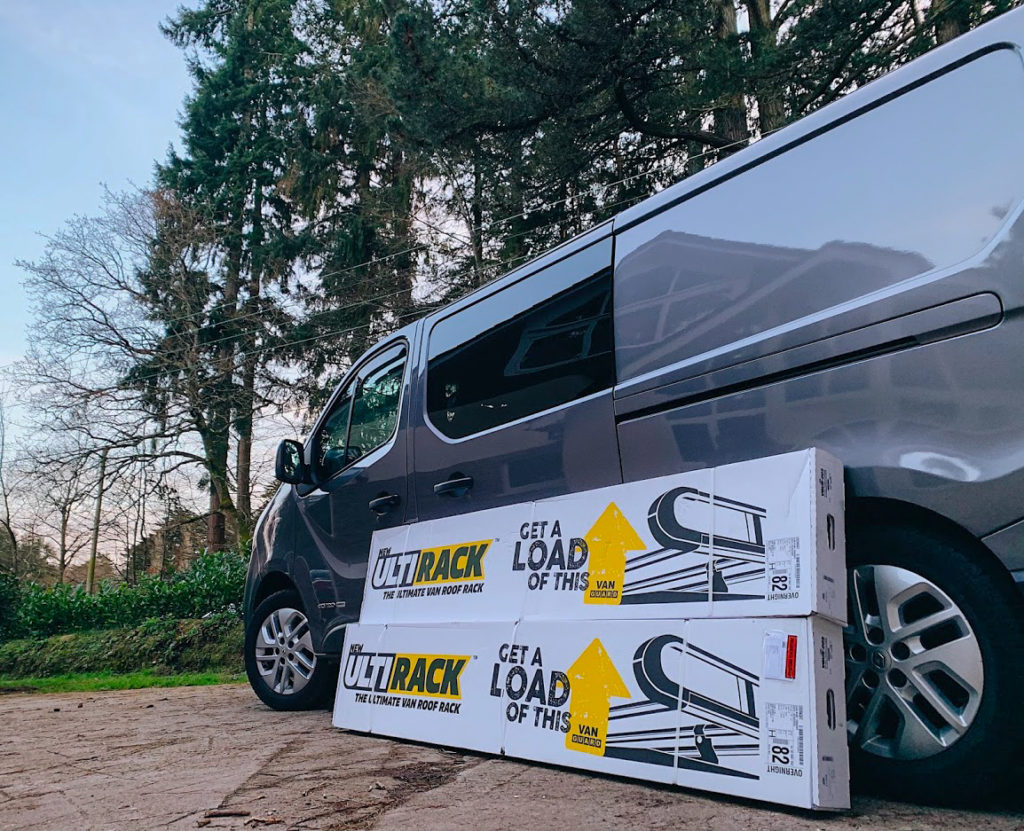 4 reasons why you should buy a Van Guard ULTI Rack for your campervan.
It's Lightweight Roof Rack
The ULTI Rack is made out of aluminium which means that it won't corrode and it's very strong. It's lighter than alternative roof racks, including ones made from steel, that are not only heavier, but more likely to rust. The ULTI Rack is 37% lighter than the competitor products and because of this, there are many benefits of buying from Van Guard. Firstly, the lighter the rack is, the more fuel efficient it is, which is beneficial for both your wallet and the environment. Secondly, it's aerodynamic profile minimises wind noise and drag. Finally, a light roof rack also means that you don't have to sacrifice on items that can be stored on the roof. Remember to check your van's manual to find out how much weight can be stored on your roof. The lighter the roof rack is, the more campervan storage you have for other things that you need on your staycation.
It's Easy to Fit Roof Rack
The ULTI Rack is a genuine one man fit and the fitting is made easier by Van Guard's innovative Click & Lock mechanism. The Click & Lock feature is designed to make fitting quicker and easier than any other van rack on the market, containing at least half the number of fittings compared to other roof racks. It also means the bars can be placed in your desired location, so if the bars need to fit around other things on the roof such as fans, this is possible.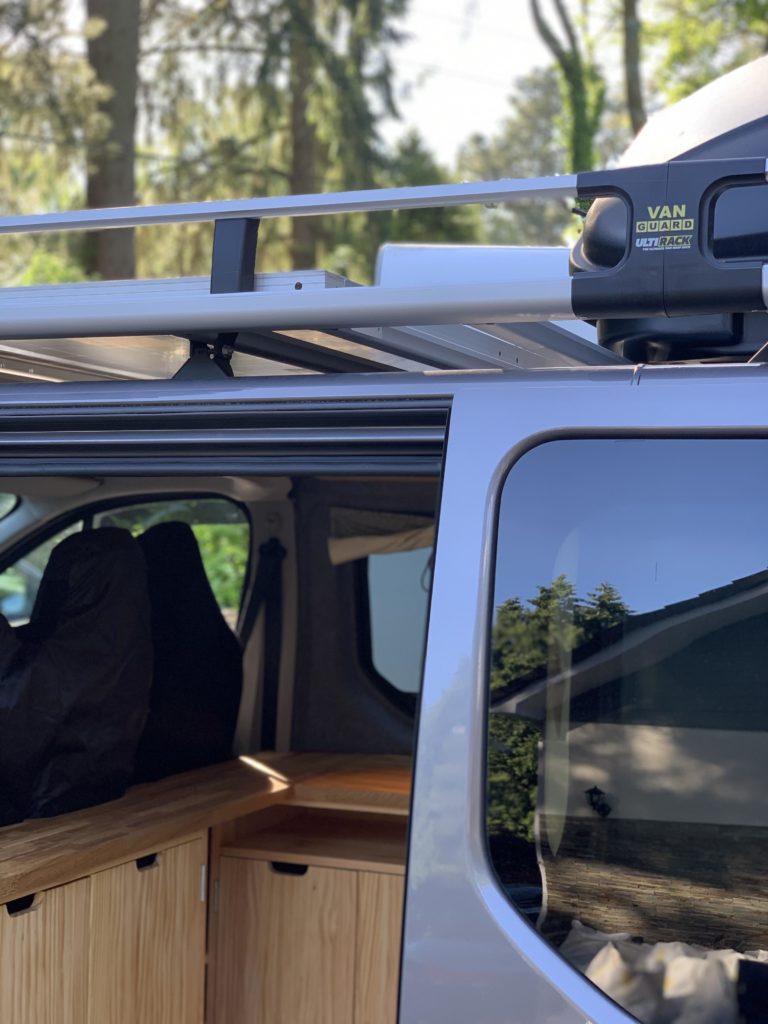 It's Safe, Reliable and Durable
The ULTI Rack is reliable and durable. This is important in a roof rack, especially when you're off-roading, as a weak frame could struggle with the pot holes, bumps and vibrations. Although the ULTI Rack is built from lightweight aluminium, it is strong and built to last. The roof rack has also been crash tested to maximum carrying capacity at 20G.
It Includes a Stainless Steel Roller
The end of the ULTI Rack has a stainless steel roller for easy loading and unloading. This means you can easily get equipment such as kayaks, surfboards and paddleboards on to the roof easily without the need to climb up. The stainless steel roller is included in the ULTI Rack and can also be bought as an accessory to the ULTI Bar.