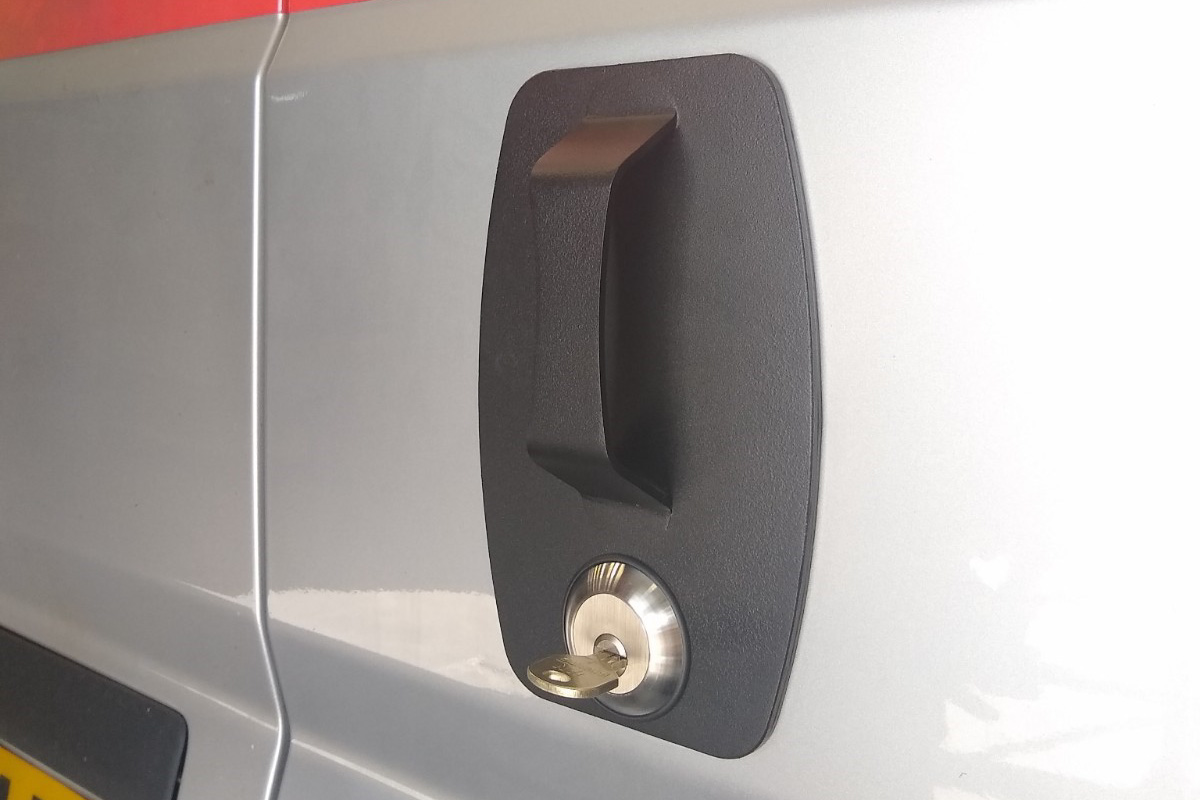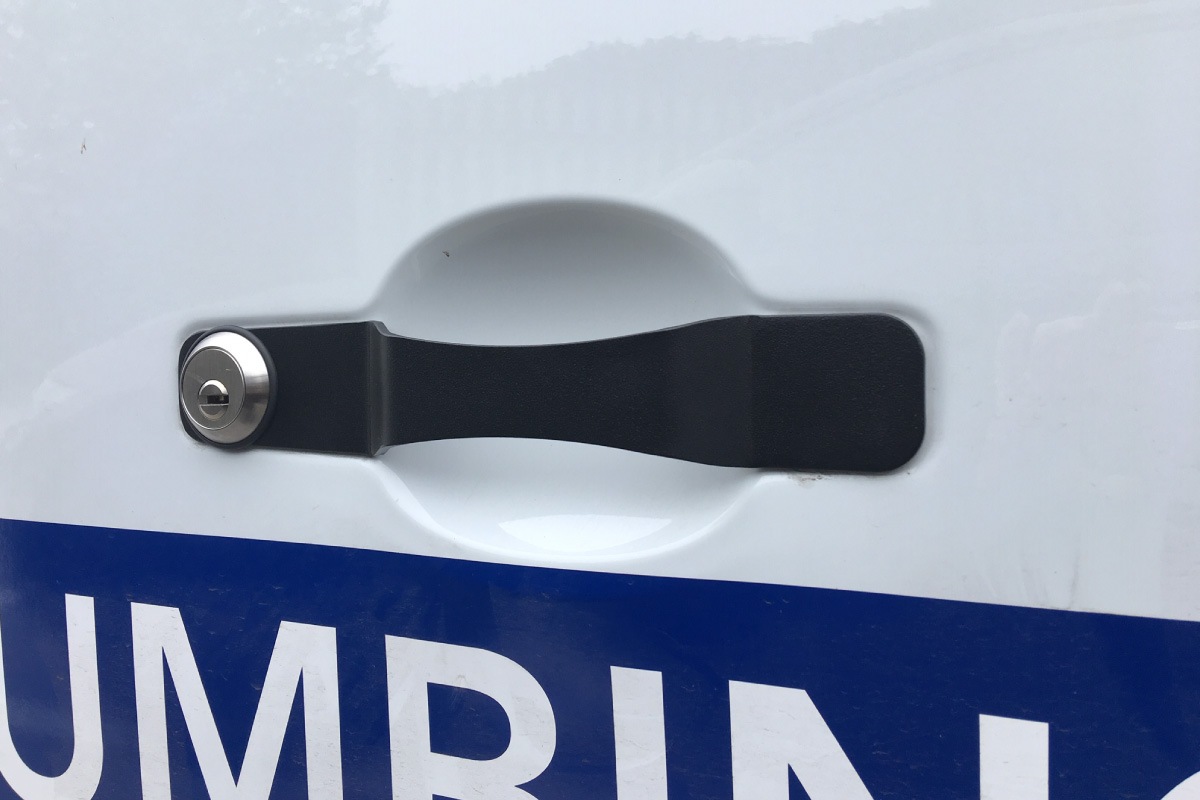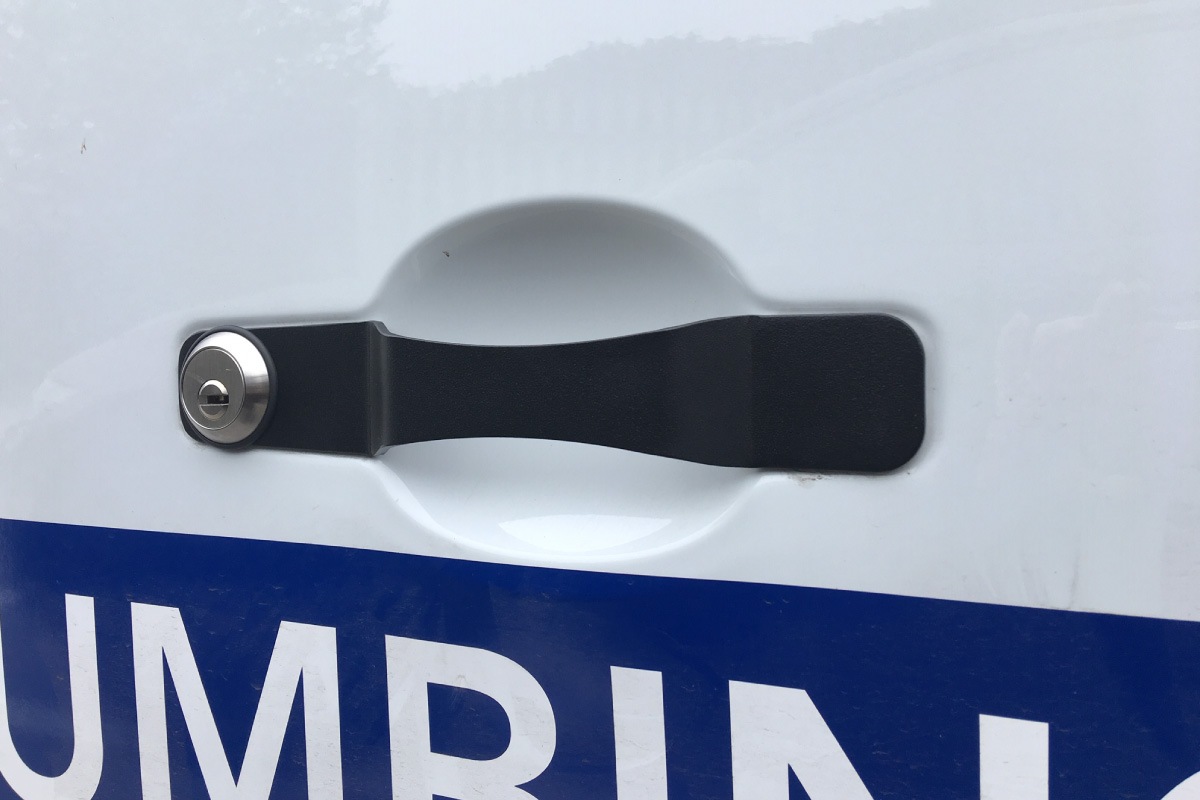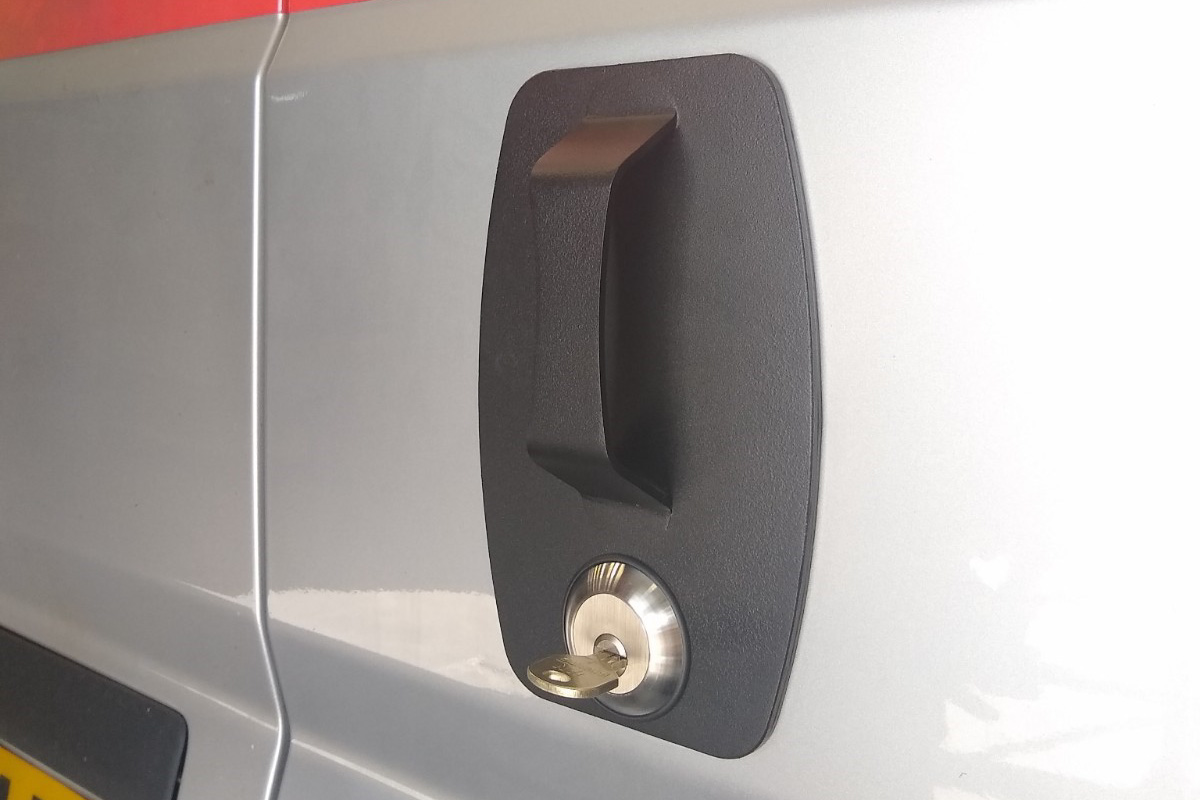 Van Slamhandles
Slamhandles provide increased security to the often-weak factory fitted door handles that can be easily broken into and bypassed by thieves.
Many factory fitted plastic handles are a vulnerable point on the van with thieves targeting this area to gain easy access to vans. Our range of Slamhandles are a direct stainless steel replacement for the plastic fitted handles and include a secure Slamlock style locking mechanism. Depending on the OEM handle, our Slamhandle replacement will either have the Slamlock incorporated into the handle or separate, with it handily located nearby for easy secure operation.
Features:
Anti-drill & anti-pick
Automatically locks through the Slamlock
Stainless Steel with the exterior being powder coated in a hard-wearing black finish
Supplied keyed alike to other locks for the vehicle
As the Slamhandles incorporate a secure Slamlock it will lock automatically when the van door is closed and will require the key to be turned to regain access to the vehicle.
Many of the Slamhandles have additional internal shielding to further strengthen the surrounding area from attack.
The exterior stainless steel plates are finished in a hard-wearing black powder coat with the internal plates being left in the stainless finish.
Just like all of our aftermarket van locks, the Slamhandles can be keyed alike to match other additional locks such as Deadlocks, Hooklocks and Slamlocks – all can be fitted to your van to ensure it is fully secure and doors are protected.
In addition you may want to look at Exterior and Interior Shielding to further protect your van from common types of attack.
Citroen Berlingo 2008 – 2018 Van Slamhandles
Citroen Dispatch 2007 – 2016 Van Slamhandles
Citroen Dispatch 2016 onwards Van Slamhandles
Citroen Relay 2006 on Van Slamhandles
Fiat Ducato 2006 on Van Slamhandles
Fiat Scudo 2007 – 2016 Van Slamhandles
Fiat Talento 2016 on Van Slamhandles
Nissan NV300 2016 on Van Slamhandles
Nissan NV400 2010 on Van Slamhandles
Nissan Primastar 2002 – 2014 Van Slamhandles
Peugeot Boxer 2006 on Van Slamhandles
Peugeot Expert 2007 – 2016 Van Slamhandles
Peugeot Expert 2016 onwards Van Slamhandles
Peugeot Partner 2008 – 2018 Van Slamhandles
Renault Master 2010 on Van Slamhandles
Renault Trafic 2001 – 2014 Van Slamhandles
Renault Trafic 2014 on Van Slamhandles
Toyota Proace 2013 – 2016 Van Slamhandles
Toyota Proace 2016 onwards Van Slamhandles
Vauxhall Movano 2010 on Van Slamhandles
Vauxhall Vivaro 2001 – 2014 Van Slamhandles
Vauxhall Vivaro 2014 – 2019 Van Slamhandles
Vauxhall Vivaro 2019 on Van Slamhandles
---